BE THE REAL YOU
There's nobody else on earth who's like you. Unleash that superpower in 2023.
See 2023 trips >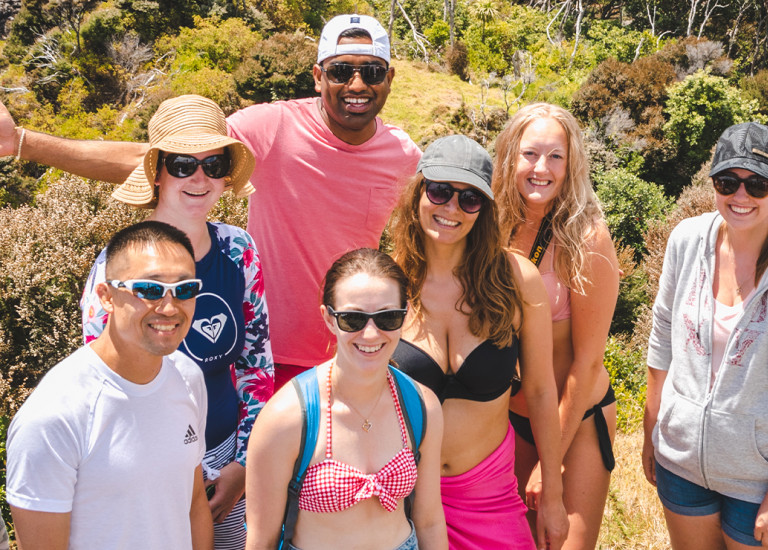 Your 2023 adventure starts HERE
This is it. The year you stop thirsting after #traveltok. The year your travel plans become reality. The year you experience it all.
Cities that come alive right in front of you. People from all corners of the globe. Food that makes you think wtf and this slaps in less than a sec. Morning silence before the city calls for coffee. And So. Much. MORE.
NOW is the chance to see an unfiltered world. Make mems you'll NEVER forget.
And release the REAL you.
From the horse's mouth
If Topdeckers WERE horses, they'd be the happiest, gallop-iest show jumpers in the ring. Anyway, let's hear what you had to say about your trip...

Real passion
I had a really rewarding Topdeck experience. The destinations were beautiful. Hotels were great. I was really lucky to get a wonderful group of other travellers too. It's hard to just pick one highlight but… the effort that Tim put into making Christmas Day in Venice special. Knowing we were all away from our families and loved ones, it meant a lot that the day was celebrated with a shared meal and a secret Santa that he organised.

Real people
Absolutely amazing tour with an exceptional guide. He was full of knowledge about all the places we visited. Made so many new friends and nothing felt rushed. The places we saw were beautiful, but the people were what made the trip. Amazing first solo travel experience and I'm already keen for more. Cannot thank Guy (our guide) enough for all that he did for us. Had so much fun, and never once felt stressed - just like it should be on holiday!

Real moments
Dani surprised us with an amazing dinner on the second to last night, being very considerate of the group's travel needs. Not only was this surprise ON THE CANAL in Venice but Dani went above and beyond to build rapport with the restaurant owner who made our experience better: free tastings, local knowledge and very personable hospitality. As a group we reflected on our favourite parts of the trip! This will forever hold a place in my heart.