TOPDECK. FIND NEW.
LIVE MORE. FEEL REAL.
Meaningful group travel in Europe, New Zealand, the Middle East, Asia, Africa & the Americas.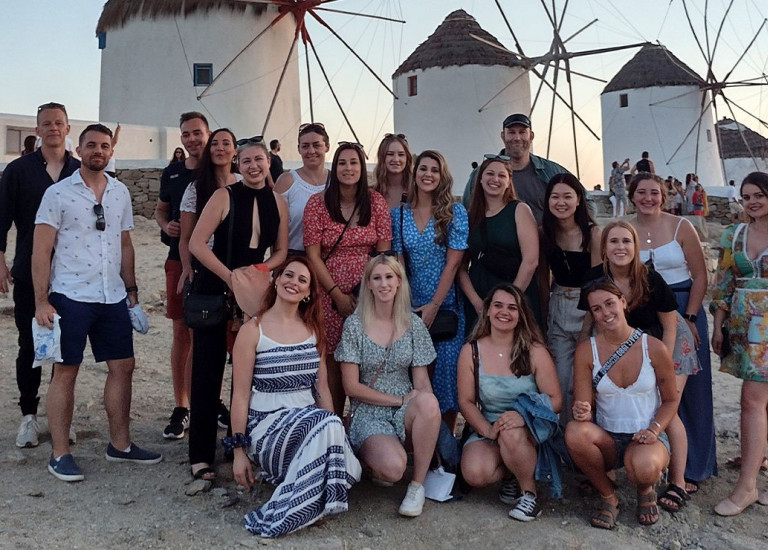 UP TO 15% OFF TRIPS
Plotting your next great escape? Lock it in with up to 15% off selected trips between October and March. T&Cs apply.
Show me! >

Real Value
Logistics = sorted. No hassle, no number crunching, no going hungry. You're safe with us.

Real Passion
Adventures supercharged by Trip Leaders who lead, who inspire and 100% have your back.

Real Moments
Delve deeper. Meet the locals. Swim, fly, explore, embrace it all. Now is your chance.
End your year on a high
Hit the slopes in the snow-packed Alps. Soar up the Rockies in a gondola. Or swing off a canyon in Queenstown.
See off the year in style – and release the real you on an adventure like no other.
Here's what you *could* be doing with us:
Hitting stellar cities. Think: Tokyo, Paris, Venice.
Discovering A-list sights. Imagine: the Dam's frosty canals, the Leaning Tower of you-know-what, the MANY faces of Angkor Wat.
Making your travel dreams a reality. Count on: food that slaps, awesome activities, spontaneous group fun.

Bookings that flex
You've booked it. But now you need to make a change to your trip. Nightmare! Not with us. Our bookings have the freedom to flex – so no worries if your plans need tweaking.
Let's see >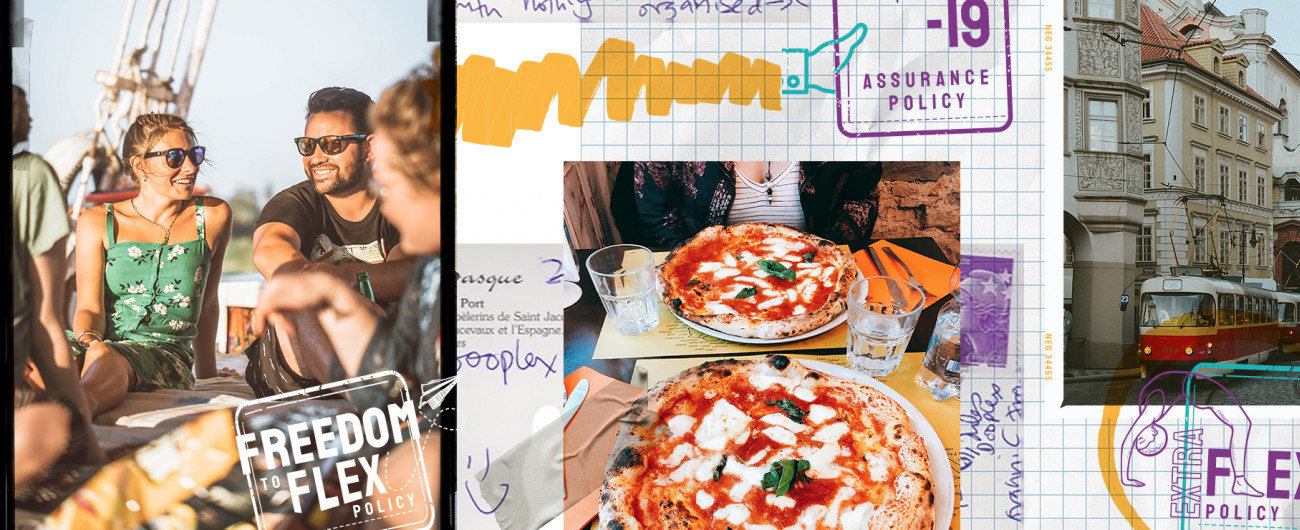 Rated by Topdeckers.
Unforgettable experiences (minus the hassle), real connections, 'pinch yourself' moments – every Topdeck trip is different. But don't just take it from us...

Emotional goodbyes
Great trip with great people. Trip Leader and driver were absolute legends and made the trip the best it could possibly be. I would highly recommend the trip to everyone and would definitely do it again in a heartbeat... It was an emotional and hard goodbye when it ended. Love, love, LOVED every minute of it.

Once in a lifetime
What a trip! Packed full of amazing things to see and do. Pyramids, temples, tombs, sailing, kayaking, snorkelling and great food along the way. A great trip leader and fellow travellers. I couldn't have asked for a better bunch of people to experience it with. This was a once in a lifetime adventure.

Stress free!
The trip exceeded expectations! There was a great balance of free time, planned experiences and a good variety of different activities to suit everyone's interests. Topdeck Travel takes the stress out of planning the day-to-day tasks and it was very fun! Highly recommend.