Our Crew
The Best Travel Pals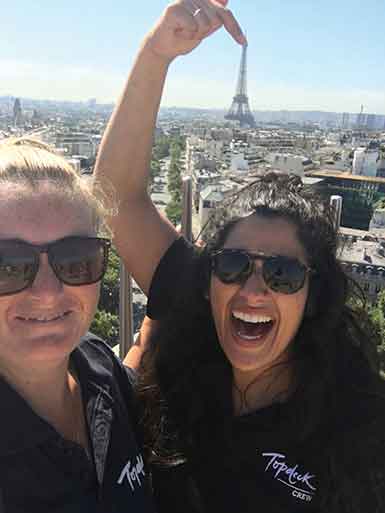 Trip Leader
As one of our Trip Leaders, Sarah lives, breathes and sleeps travel – and you may recognise her from our 60 Seconds with Sarah series…
"So much about this job is rewarding! But if I had to choose just one thing that warms my heart, fills my belly and puts a smile on my face all at the same time, it would be getting to be a part of people's life-changing travel memories. And holding a mic in my hand for 60% of my job."
Sarah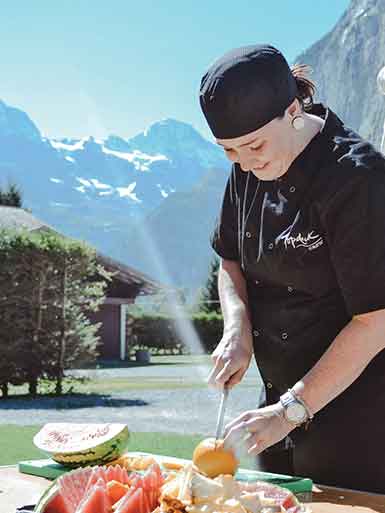 Chef
Liz has worked as an on-road Chef with us for five years – and she's showing no signs of stopping soon
"I love how surprised the passengers are at the quality of food I prepare for them. When they get two (or even sometimes three) course dinners, or a picnic lunch accompanied by cheese, cakes and fruit, they are very happy indeed! Hearing them talk to each other about the food or telling me how much they love it is very rewarding."
Liz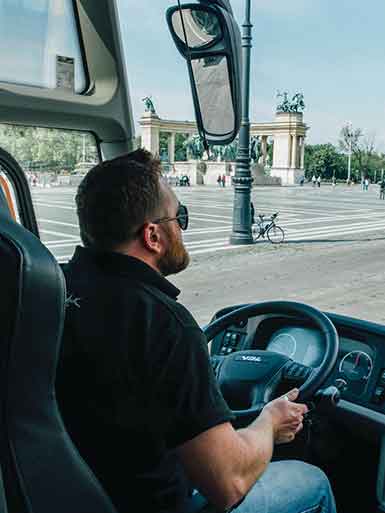 Driver
All of our Drivers have a thirst for adventure and an urge to discover new places. And Lloyd is no exception!
It's amazing getting out on the road and having the freedom to see more of Europe – and it's such a great feeling seeing my passengers' faces when they see the Eiffel Tower lit up for the first time, or Dubrovnik Old Town from the coastal road.
Lloyd