Search
Your dream trip starts here
Take a European tour with Topdeck
Travelling the continent that brought us Nutella and Chanel is a must. Highlights? Coming face to face with the Colosseum in Rome, sailing in Croatia and Greece, experiencing the iconic buzz of London and taking that first glimpse of the Eiffel Tower in Paris. Our Europe bus tours reach every corner of this epic continent.
Why not say hello to Santa on a Scandinavian adventure or explore the Balkans on an Eastern Europe trip? We're talking the amazing histories of majestic castles, cathedrals and curious communist architecture. You'll be welcomed with open arms by warm locals serving up piping hot dishes of Apfelstrudel, Palačinky and Pierogi (don't Google these hungry!).
Looking for a Euro trip with a classical flavour? Try gelato on a gondola ride in Venice, indulge your inner art lover at the Louvre in Paris and experience epic evenings with Barcelona's legendary nightlife.
Whether you're spanning the continent on one of our multi-destination Europe tour packages or going full immersion in a particular country or region, we've got a Europe trip that will suit your style. Get packing!
Europe Tours: Things to do
The legendary Prague Castle looks across the Vltava River in Prague's Old Town, which means picturesque views for daaays. Inside the Prague Castle complex, you can see the changing of the guards, explore Czech art in museums and visit the famous stained-glass St. Vitus cathedral. Go on, get your royal on at this fairytale Czech palace!

Rome wasn't built in a day. But, so help us, we'll walk it in a day! As you whisk past the mighty Roman Colosseum, the glittering Trevi Fountain, the perfectly preserved Pantheon and the iconic Spanish Steps, you can't fail to get swept up in this historic city's magic. You want a Roman Holiday? This. Is. It!

Get amongst towering spires and cobblestone streets in Prague's Old Town Square. Check out the castle deemed worthy by Guinness World Records as being the largest ancient castle in the world, cross the medieval Charles Bridge and watch 'Death' toll the hour on a 600-year-old astronomical clock.
Topdeck. Feel Real.

REAL MOMENTS
See the Colosseum without the filter. Go deeper than the suitcase-pushers of Paris. Have gelato for breakfast in Sicily. Meet the locals in Bosnia. Swim, fly, explore, embrace it all. Say yes to rich culture. Say yes to centuries of history. Say yes to the new and the exotic. Don't just skim the surface, experience every moment to the fullest. That's what makes the memories.

REAL VALUE
Europe has a sh*tload going on. And if Excel budgets and day-by-day planners aren't your thing, sorting the logistics will make you hyperventilate. Picking your hostel in Berlin. Booking the ferry to Mykonos. Getting to Plitvice Lakes. Forget it, we'll sort it for you. Meaning? No hassle, no number crunching, no going hungry. You're safe with us. Yeah you can do it on your own, but it sure as hell won't be the same. 

REAL PEOPLE
History buff. Foodie. Adrenaline junkie. We might be a mixed bunch, but that's what makes us special. No judgement here. Solo, coupled or mates already – we're here for a 100 different reasons but connected by one. We'll share stories, rooms and journeys. Open our minds to new and different. Connect over once-in-a-life-time experiences. And find it hard to say goodbye. So get ready to find your place and your people. We're all in it together.  

REAL PASSION
On the road or at home, we L O V E what we do. Each and every one of our Europe trips is supercharged by Trip Leaders who don't just lead; who inspire. From walking tours of Rome to finding the best 24hr pierogi place in Kraków, they're your living-breathing Lonely Planet guide. But 100 times better. Want to know more? See more? Feel more? They're here to make your Europe trip come alive, and were born to do it.  

REAL TIME
Cool, so your itinerary's covered. But what about free time? Relax – you've got heaps of it. Free mornings to lay on a beach in Corfu or sky dive in Switzerland. Lazy afternoons to catch a game with the locals or find that off-the-beaten-track restaurant. See the sun rise. Sip on Viennese coffee. Stay longer. Cos' this is what you came for after all.  
​​​​​​

REAL YOU
Turning a corner at 3am and the Eiffel Tower comes into view. Watching the Northern Lights throw patterns across the sky. Licking melting gelato off your fingers next to the Trevi Fountain. This, it's an alternate reality. A realer real, away from home, work, the daily grind. Your chance to be the best version for yourself. To strip it all back and find the real you. So who do you want to be?  
Explore by Trending Destination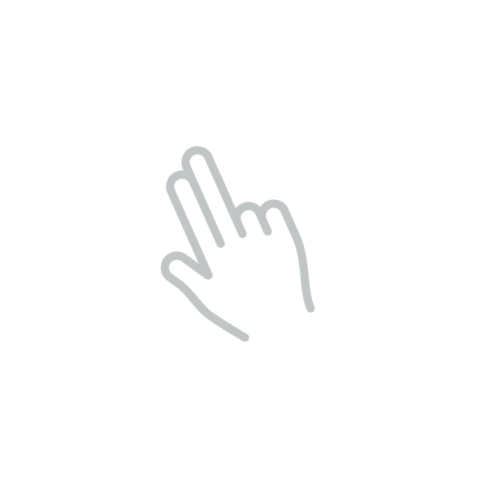 swipe to browse
Greece piles up your plate with ancient ruins and super fresh souvlaki. Not forgetting the stunning Med to sail. Soak up the sun on a Greece Topdeck trip.
Italy has more UNESCO World Heritage Sites than any other country. Take a Topdeck trip to Italy to live la dolce vita and see the country that influenced global trends and shaped world history.
There's the ancient city walls of Dubrovnik's Old Town and the beautiful Plitvice Lakes National Park to explore as well as paradise islands like Pag, Hvar and Mljet. Did we mention that sailing Croatia is one of the best ways to see this awesome country? Ahoy there!
We're talking tapas, sangria and paella. Catch a flamenco show then strut your stuff at a party that lasts until dawn. Say si to a Spanish Topdeck trip.
Iceland brings all things epic with geysers, glaciers, waterfalls and fjords. Write your very own fairy tail on a magical trip to Iceland with Topdeck.
Comrades, we'll tour the Kremlin, gaze up at spectacular cathedrals and visit Moscow's mammoth Red Square. Get ready to explore like a pro on a Topdeck trip to Russia.
This former superpower of spice and trade will conquer your tastebuds with local cuisine and wine. Soak up the sun on a Topdeck trip to Portugal.
Sail the fjords of Norway as a modern Viking then discover the real Norse culture in Oslo's museums. Get your own slice of Scandinavia on this Topdeck trip.
France serves up a list of memories as tall as the Eiffel Tower. Home to fine art, great cuisine and the pencil 'tache, say oui to a trip with Topdeck.
Raise a stein to the home of bratwurst, pork knuckles and sauerkraut. Grab your best lederhosen and join Topdeck for a trip through Germany. Oktoberfest anyone?
Switzerland will make your jaw drop. If not for the Alps, then defs for the chocolate and the cheese fondue. Take a sweet Switzerland trip with Topdeck.
Explore by Region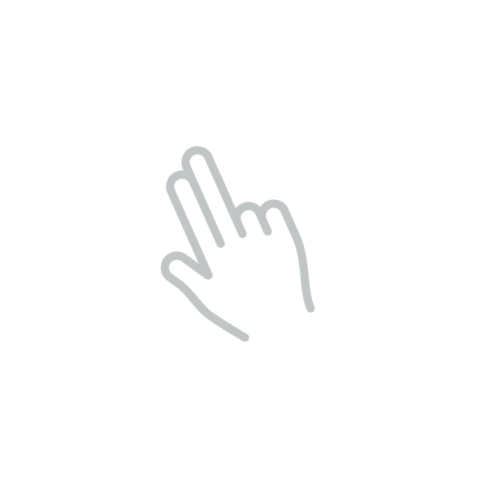 swipe to browse
Grab your shades and get ready for an unforgettable Topdeck trip in the Mediterranean region. Dive into the inviting deep blue, live la dolce vita alongside the locals and see why everyone is eternally blissed out on the Med.
Welcome to the home of the most beautiful people in the world! FYI, we're not just talking about ABBA. Disco flares aside, it's time for sing-alongs as we drive by the fjords of Norway to the winter wonderland of Finland.
Wanna do Europe a little bit differently? We got you. Our trips to the Balkans (that's Southeastern Europe to you and me) tick off heaps of lesser-explored destinations, making them perfect for those looking to go beyond the typical tourist trail.
Looking for a Central Europe trip itinerary that ticks all the bucket list boxes? You've come to the right place! From Berlin to Budapest, our range of trips through Central Europe are filled with awesome sights and unbelievable experiences.
Travel to Eastern Europe with Topdeck and visit some of Europe's most exciting new destinations. Take a peek behind the former 'Iron Curtain' and discover Czech Republic, Croatia, Hungary, Slovenia, Poland, Bosnia & Herzegovina and more.
Ahhhh, Western Europe ­– what can we say? This epic region sure does punch above its weight when it comes to incredible countries, ah-mazing cuisine, rich culture and must-see landmarks.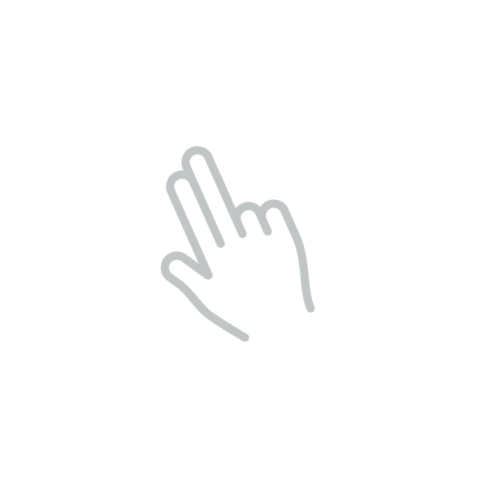 swipe to browse
Hostel Plus
Get the most out of your Topdeck trip without breaking the bank. Stay in modern, multi-share hostels with like-minded explorers – with plenty of bonus hotel upgrades to boot. Our most social trip style, Hostel Plus is perfect for fun-seeking travellers looking for a taste of Europe.
See the trips
Hotel
Fit for couples or singles who love their creature comforts, our Hotel trips offer private ensuite twin-share/double rooms with all the amenities you around Europe could need. These comfy stays are centrally located or close to transport links, so you can expect a little more 'me time' and space to spread out.
See the trips
Explorer
With all the benefits of a Hotel trip, but with extra time to explore Europe more thoroughly, these focused itineraries let you get more out of each destinations. Fellow Euro-explorers, unite!
See the trips
Sailing
Take to the seas with our Greece, Croatia and Turkey sailing trips. Think daily swim stops, stunning beaches and more hidden gems than you can shake a snorkel at. You'll get double/twin or triple share cabins and daily breakfast and lunch. Ahoy there!
See the trips
Limited Editions
Europe is flush with iconic cultural events, experiences and festivals. Tick some off that bucket list and get a unique feel for a country and its traditions with our Limited Edition trips. From music festivals to parties, historical trips to railway journeys, these once-in-a-lifetime experiences are like nothing else.
See the trips
age