Search
Your dream trip starts here
Asia Tours: Join Topdeck for the ultimate trip in Asia
How to describe an Asian tour with Topdeck in one word? Epic! Whether you want to island hop from one beach to the next in Thailand, explore historic temples in Cambodia, sample out-of-this-world street food in Vietnam or walk The Great Wall of China, we've got the goods.
Thinking about visiting Japan? Come join us and live out your sushi-scoffing dreams while checking out traditional Shinto temples and the futuristic fashions of Shibuya – and don't forget to book a karaoke room with your new Topdeck buddies!
India more your kinda vibe? Say no more. On our India trips you can expect amazing temples, flashy palaces, houseboats, spice tours, Bollywood films and more. And we haven't even mentioned the food yet!
If it's Southeast Asia you're after, we've got you covered. Make some time for yoga on the beach in Bali, wander through the ancient stone temples of Angkor Wat in Cambodia or relax aboard a junk boat on the jade waters of Halong Bay in Vietnam – the details are up to you. And once you've worked up an appetite? You can hunt down Southeast Asia's tastiest treats on a tuk-tuk street food tour. Thailand, Cambodia or Vietnam: who will you crown the king of chow?
Asia Tours: Things to Do
What better way to start shortening your China bucket list than with a trip to the incredible Great Wall of China? Not only does this epic structure pack some amazing views, it also has enough history to keep you occupied for hours (this place dates back more than 2,000 years). The best part? The toboggan – or the cable car, if that's more your thing!

You haven't been to Cambodia if you haven't been to Angkor Wat. Fact! The largest religious monument in the whole world, this sacred site dates back to the 12th century and is filled with beautiful Khmer architecture that'll leave you mesmerised. Trust us – just being here will make you feel as if you're in a video game.

You're in Japan. Could things get any better? Well actually, yes! Crank those joyous feels up to the max with an optional visit to the happiest place on earth – Tokyo Disneyland. It's got Mickey. It's got Minnie. It's got wild rides, mouse ears and more. Excitement levels? 100/10.
Top 6 Reasons to Book Your Asia Trip With Topdeck

REAL MOMENTS
Get that sunrise view of the Taj without the filter. Go deeper than the suitcase-pushers of Bali. Slurp on pho in Hanoi and ramen in Osaka. Meet the local in Laos. Swim, fly, explore, embrace it all. Say yes to rich culture. Say yes to centuries of history. Say yes to the new and the exotic. Don't just skim the surface, experience every moment to the fullest. That's what makes the memories.  

 

REAL VALUE
China. India. Japan. Indonesia. Thailand...you know where you want to go. Or you don't. Either way, Asia is full of different – that's what makes it so special. But sorting the logistics . can be nothing short of a challenge. Picking an affordable hostel in Tokyo. Booking your train to Chiang Mai. Getting around Bali's idyllic islands. Finding dinner in Delhi that won't have you sat on the bathroom floor all night. Forget it, we'll sort it for you. Meaning? No hassle, no number crunching, no going hungry. You're safe with us. Yeah you can do it on your own, but it sure as hell won't be the same.
 

REAL PEOPLE
History buff. Foodie. Adrenaline junkie. Or all the above. We might be a mixed bunch, but that's what makes us special. No judgement here. Solo, coupled or mates already – we're here for a 100 different reasons but connected by one. We'll share stories, rooms and journeys. Open our minds to new and different. Connect over once-in-a-life-time experiences. And find it hard to say goodbye. So get ready to find your place and your people. We're all in it together.  

REAL PASSION
On the road or at home, we L O V E what we do. Each and every one of our Asia trips is supercharged by local Trip Leaders who don't just lead; who inspire. We were born here, raised here, live here – we're your experts. Want to find the best place in Bejing for Peking duck? We know where. Looking to learn the history of Siem Reap? We got you. Chasing the local-life in Koh Samui? We know how. In short, we're here to make your Asia trip come alive, and were born to do it.

REAL TIME
Cool, so your itinerary's covered. But what about free time? Relax – you've got heaps of it. Free mornings to lay on a beach in Gili or practise yoga on deck in Halong Bay. Lazy afternoons to experience a local onsen or find that off-the-beaten-track restaurant in Seminyak. Open evenings to catch a show in Longsheng or party on the shores of Koh Pha Ngan. See the sun rise and sunset. Sip on egg coffee with the locals. Wander the local spice market. Simply stay longer. Cos' this is what you came for after all. 
​​​​​​

REAL YOU 
Getting goosebumps as the sun sets over Angkor Wat. Wizzing through the streets of Bangkok in a rickety tuk tuk. Meeting the local masala chai man in rural Udaipur. Tucking into a Hida beef dinner in Takayama. Cruising the Kerala backwaters on a traditional houseboat. This, it's an alternate reality. A realer real, away from home, work, the daily grind. Your chance to be the best version for yourself. To strip it all back and find the real you. So who do you want to be?
Explore By Asia By Region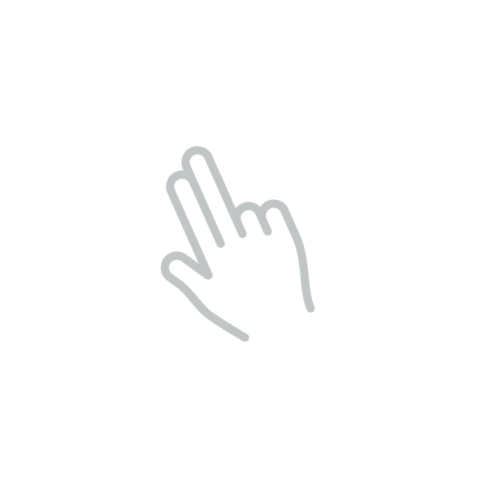 swipe to browse
Whether you're after a whirlwind bucket-list adventure through Northern India or a nature-filled spiritual journey through Southern India (or the whole shebang with our epic 20 Day Experience India trip) – you can expect amazing temples, flashy palaces, houseboats, spice tours, Bollywood films and more.
Whether you wanna see Shibuya, Akihabara and cherry blossom in Tokyo or you're more into Kyoto, Osaka and cat cafés, Japan sure knows how to pack a punch....
Stunning beaches, golden temples and more food than you can shake a satay stick at. A trip to Thailand with Topdeck is one for the bucket list.
 
Go beyond Indonesia's idyllic beaches: zipline in the jungle, haggle in the markets or paddle the rapids. Paradise awaits on a Topdeck trip to Bali!
 
Topdeck takes you from bustling Ho Chi Minh City to the jade waters of Halong Bay. Jump aboard a junk boat for an unforgettable Vietnam experience. 
 
Walk the Great Wall of China, visit the Terracotta Warriors, tuck into delicious street food check out some adorable pandas. China? Topdeck knows the way.
 
It's temple time in Asia. From the sprawling sandstone of Angkor Wat to the faces of the Bayon temple, join Topdeck for an unforgettable experience in Cambodia.
 
Under the glitz of Singapore's skyline is a world of tasty street food and buzzing bars. Listen to your tummy and explore Singapore with Topdeck. 
 
Visiting monks, checking out temples, exploring caves... a Topdeck trip to Laos has it all. Don't miss a river cruise along the Mekong River while you're here.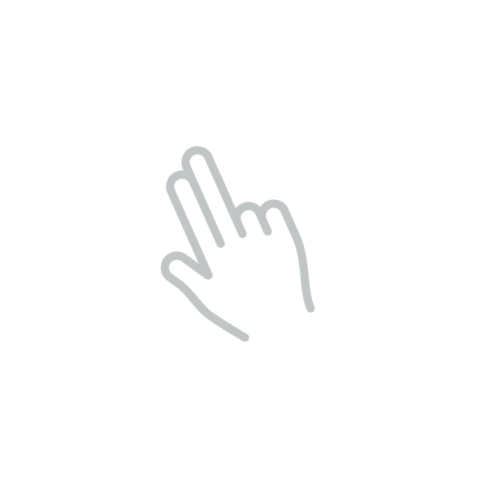 swipe to browse
Hostel Plus
Get the most out of your Topdeck trip, without breaking the bank. With our most social trip style, you'll be staying in varied multi-share accommodation – making Hostel Plus the perfect choice for fun-seeking travellers in Asia.
See the trips
Hotel
Fit for couples or singles who love their creature comforts, our Hotel trips in Asia offer private ensuite twin-share/double rooms with all the amenities you could need. These comfy stays are centrally located or close to transport links, so you can expect a little more 'me time' and space to spread out.
See the trips
Explorer
With all the benefits of a Hotel trip, but with extra time to explore Europe more thoroughly, these focused itineraries let you get more out of each destinations. Fellow Euro-explorers, unite!

See the trips
age