WHAT YOU GET
The low-down on why group touring is the sh*t.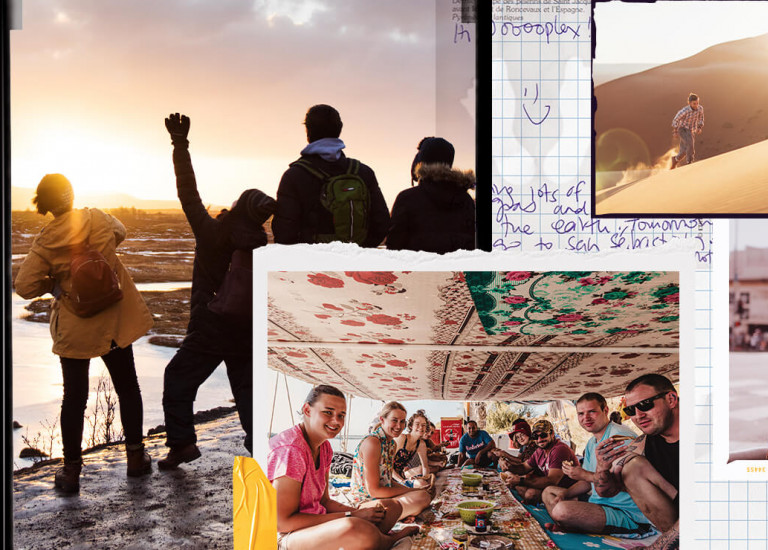 WHAT WE DO.
You've got your home life, and home friends...and home routine. But you have a chance to leave it behind when you travel with Topdeck. We're devoted to making your travel dreams a reality. And after years in the group travel biz, we know what you want. You'll meet a bunch of curious, like-minded travellers who are ready to delve deeper – minus the pesky logistics and hassle of ridin' solo. And if you need local tips, our Trip Leaders are the experts. Trust us, if you go it alone, it sure as hell won't be the same.
Logistics? Sorted. Excel spreadsheets. Day-by-day planners. Booking confirmations. Activity reviews. Ferry timetables. Forget the faff – we'll sort it all for you. Accommodation, experiences, transport... you get a bucketload of inclusions rolled into your trip. Meaning? No hassle, no number crunching, no going hungry. You're safe with us.

Highlights & hidden gems. From coming face-to-face with the mighty Colosseum to watching the sunrise over the Taj Mahal – our trips are packed FULL of allllll your must-sees and non-negotiables. Plus, our team of experts are insiders on those off-the-beaten-track locations. Meaning? You'll go deeper. Meet the locals. And uncover the new and exotic in a REAL way. Cos' that's what makes the memories. 

No hidden costs. Seem too good to be true? Not with us. From covering entry fees for included attractions, getting you from A to B with no extra cost, to our crystal-clear No Tipping Policy – there's no hidden nasties. Meaning? You've got more $$$ to spend on the fun stuff. And when you're budgeting for that optional skydive in Switzerland or scuba dive in Bali, we've provided expected costs for your peace of mind. Sweet!

Included meals. Dining on a traditional Buddhist meal in Japan. Tucking into a piled-high plate of BBQ ribs in Texas. Twirling handmade carbonara around your fork in Florence. And devouring a spice-filled tagine in Morocco. With plenty of authentic local meals included throughout your trip – your fat pants will be put to the ultimate test. And the best part? You'll never have to eat alone. 

Expert guides. Whether you're after insider tips in a new destination; learning alllll the facts about a unique history; looking for some inspiration on how best to spend your free time; or need someone to take the reins when things don't quite work out – our Trip Leaders are always on hand. No lies: we put our first, our last, our EVERYTHING into leading trips that'll set your soul on fire.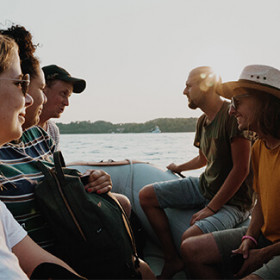 We've got all your questions covered.