Search
Your dream trip starts here
Quebec to British Columbia: Uncover the REAL Canada
Awe-inspiring. Adventurous. Exhilarating. We could go on... but words can't describe how utterly MIND-BLOWING our Canada tours are. No joke.  
You already know the scenic A-listers: Jasper and Banff National Park. But what about the vineyard-laden hills of Okanagan Valley or the adventure wonderland of Whistler? Our Canadian Rockies tour has it all.  
From breathtaking glacial lakes and towering snow-capped peaks, to awe-inspiring alpine passes and 'holy-sh*t'-worthy waterfalls (plus all the slipping and sliding down the slopes of Whistler, Big White and Banff's Big 3) – our Great White North is more than just a skiing holiday. 
And if culture is more your thing, our USA & Canada Adventure has got you covered. Explore history-rich Quebec City. Delve deeper into diverse Toronto. And stuff your face with all the carb-laden, cheese-topped, bagel-shaped goodness of Montreal's Mile End.  
Things to do? Adrenalin junkies eat your heart out. We're talking: ziplining, white water rafting, helicoptering, snowmobiling, jet boating and reaching new heights at the CN Tower *cue allll the goosebumps*. 
Either way you 'do' Canada, this place does not disappoint. Trust us.
Top tours of Canada
Up to 10% off
North America | Get Social
10 days / 1 country
Start: Vancouver
End: Calgary
From
US$2,411.10
US$2,679.00
See this trip
North America | Get Social
10 days / 1 country
Start: Vancouver
End: Vancouver
See this trip
THINGS TO DO IN CANADA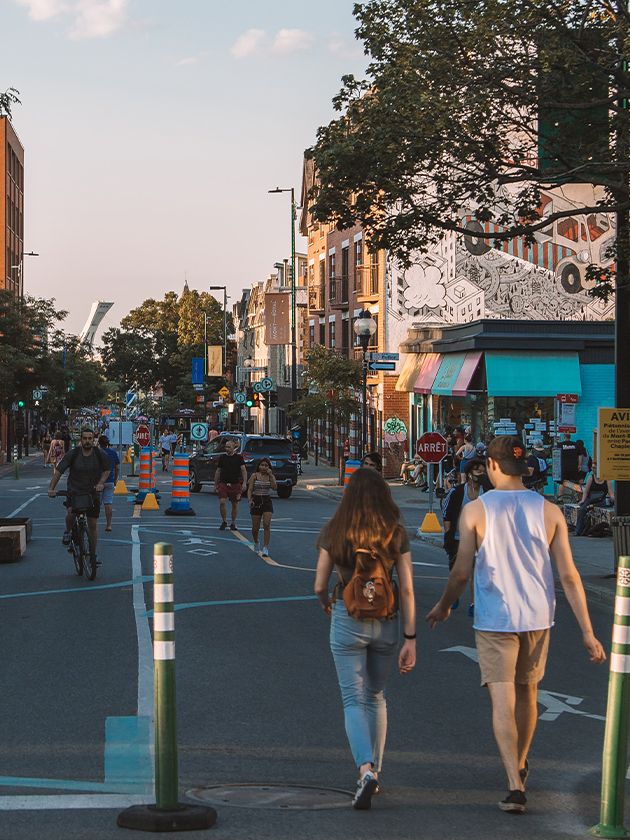 Dive into Montreal
Ready to delve deeper? Montreal is THE place to do it. A French-infused city with a serious love for bagels (no joke) – this place pulses with colonial history, culinary delights and spine-tingling top sights. Nature lover? Stroll the banks of Beaver Lake or climb Mt Royal for alllll the views. History buff? Don't miss Old Montreal and the Underground City. Adrenalin junkie? Feel the rush on a jet boating experience down the Lachine Rapids. And if you're a foodie, put your fat pants to the test with a tour along Montreal's Mile End. Think: three hours of the best carb-laden, cheese-topped, bagel-shaped stops in the city *wipes drool from chin*. This place has something for everyone. Go get it.