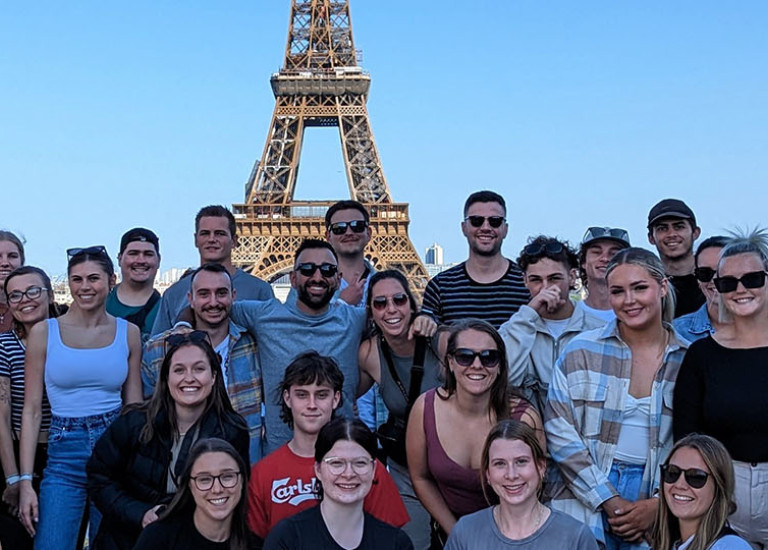 Get bucket-list sights. Get jam-packed fun. Get Social.
Non-stop adventure. Fast-track friendships. Get Social trips are vibing 24/7.
We're gonna see it ALL: A-list sights, buzzing nightlife, the weird AND the wonderful.
We're gonna share everything: dorms, snacks, playlists, toothbrushes (not that).
And with our legendary Trip Leaders, you'll never miss a beat. Strap in for the ride.
Is Get Social your vibe?
Feast your eyes on the facts
Max group size = 48 (with an average of 32). More the merrier, right? It's time to find your people.

This is fast-paced fun. Prepare to tick off all the top sights – minus the hassle of logistics.

Shotgun top bunk! You'll mostly stay in hostels for max good times with the gang. Ready to show off those mad table tennis skills?

Incred Trip Leaders to organise group activities + free time to do your own spontaneous sweet thing.

Get Social are multi-destination trips in Europe, Asia, North America and New Zealand. Welcome and farewell group dinners are always included, plus brekkie some mornings.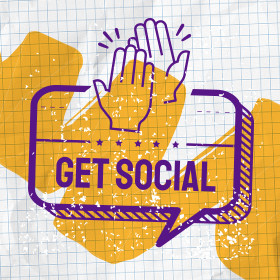 Topdeckers tell all...
Full-on fun. Forever friendships. Life-changing adventures. Get Social trips pass the vibe check with flying colours. And here's the proof...

Time of your life
I had the absolute time of my life. I met the best people and had the most incredible experiences. If someone asked me whether they should do a Topdeck trip, I would wholeheartedly recommend it to them.

Mood = no stress
Such an easy way to travel with everything sorted for you! Amazing to meet new people and grow really great friendships. Invaluable to have such knowledgeable Trip Leaders who can give awesome recommendations to make the most of the time you have!

100% good vibes
This experience has been so fulfilling in terms of meeting new people and experiencing new places. I laughed so much during those 11 days, I built up abs!