Delve Deep
More culture. More history. More local eats. Delve Deep and explore (you guessed it) MORE.
See all Delve Deep trips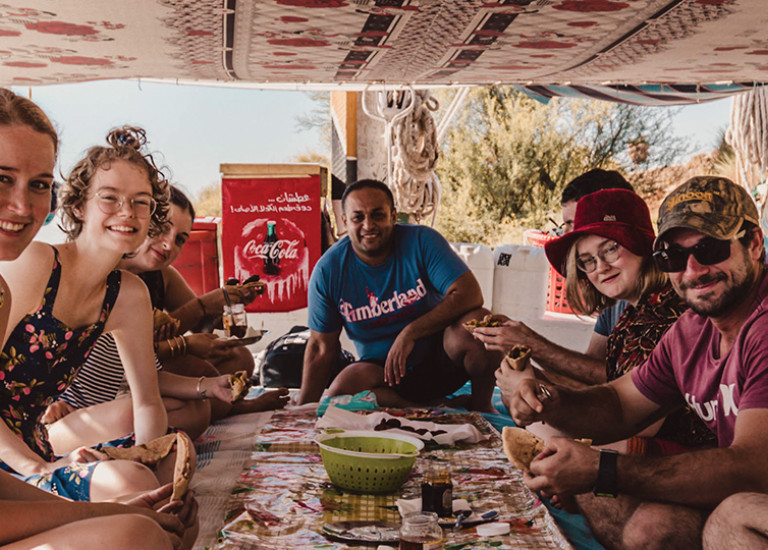 Introducing: your insider guide to local life.
Delve Deep is those iconic sights, and some. It's the stuff you just couldn't have done without the local know-how. It's real connections with kindred spirits. It's all the feels.
Slow it down. Uncover the unexpected and immerse yourself in the extraordinary. These trips are for the curious: stay in unique places, dig into legit local eats, and find MORE with Trip Leaders who know their backyard like no other.
This is your insider guide. Delve deep – you never know what you might discover.
Is Delve Deep your vibe?
Dig into the juicy deets
Max group size = 20 (with an average of 12). Connect with a smaller bunch of like-minded travel buds.

These are immersive adventures – expect to hit the hay in some quirky AF places along the way. Think: floating bungalows, rustic lodges, desert camps and sleeper trains.

Street eats tours. Local food markets. Dinner and dance shows. Food's BIG on Delve Deep. Welcome and farewell dinners are always included, plus extra meals on certain days.

Local Trip Leaders to help you dig deeper into the culture, history and food scene. Explorer mode: activated.

Delve Deep are in-depth, regional trips in Europe, North America, Latin America, Asia, Middle East & North Africa and New Zealand.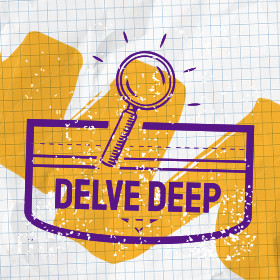 Topdeckers tell all...
The perf mix of food, culture and free time. Highkey incredible Trip Leaders with all the local tips. Delve Deep trips have got it goin' on. Spill the tea, Topdeckers...

Never miss a beat
Absolute trip of a lifetime! I had done a tour with another company in Europe so thought I knew what expect, but was blown away with my Topdeck tour. Better accommodations, such a great group of people and our Trip Leader was incredible. Saw so much stuff I would have missed without him. Highly recommend!!

Insider info
Excellent tour guide! He really made the trip for me, very friendly and welcoming and always eager to share interesting first-hand information about the locale, really helped give me a sense of the place and people, and made it almost feel like I had travelled the place in-depth even though I was only touring for a few days.

Itinerary #goals
Had the best time on this trip!! Would definitely recommend. The most amazing itinerary. Great choice of places, great food and also good to spend at least 2 nights in almost every stop. Very interesting culture and great mix of sightseeing and doing your own thing. Definitely book this trip!