Our Camping Trip Style: Go Wild
Want to see Europe by travelling the scenic route? Then one thing's for certain – our Camping trips are a sure-fire way to get to the heart of the action. It's time to take on the great outdoors!
Our Camping trips may be the most affordable way to see Europe, but don't be fooled: with stays in quality European campsites and even on-road Chefs, this is camping – with a Topdeck twist. And with comfy two-person dome tents and comfy mattresses to bed down in, you can be sure that you'll wake up refreshed and ready for adventure.
Camping Trips with Topdeck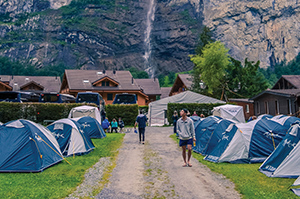 Get back to basics
From chilling out around the campfire to sleeping under the stars, our Camping trips through Europe will give you an authentic holiday experience that's hard to beat. Expect good vibes by the bucketload!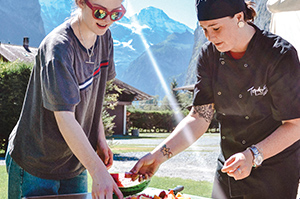 Feel like family
When you spend so much time with your trip mates, they become more than just mates. You eat with them. You hang out around camp with them. You take toilet breaks with them. Heck, you might as well call them family.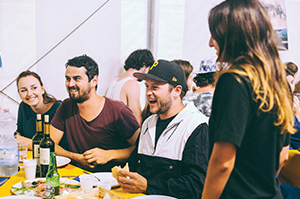 Get stuck in
Ever wanna get out there and just do things for yourself? We hear you. On our Camping trips, there are always meals to prepare, tents to get in order and plates to wash up. Flex those teamworking skills and get amongst it!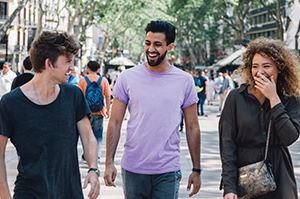 Make new friends
On Topdeck Camping trips, amazing new friendships come as standard. With plenty of like-minded young people to get to know and amazing group adventures to be had, the Friend Requests will be rolling in in no time.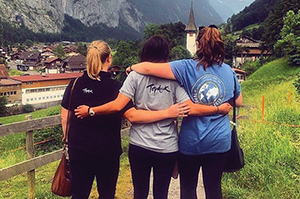 Save money
Not only are our Camping trips indescribably awesome, they're also easy on the pocket. Looking to travel through Europe for less? This is the way to do it! Strap on that backpack and come join us.
Bucket List Highlights
Spend three days sailing in Greece

Sailing? On a Camping trip? You better believe it! On some of our awesome Europe Camping trips, we'll spend a few days getting our boat on in the sparkling blue waters of the Ionian Coast. Expect sun, sea and seriously good times.

Camp in the beautiful Swiss Alps

Nothing will prepare you for how jaw-droppingly pretty the Swiss Alps are. With snow-capped mountain peaks, green rolling landscapes and chocolate box houses scattered left, right and centre, this little slice of heaven makes for the perfect camping spot.

Visit Plitvice Lakes in Croatia

Made up of 16 lakes connected by streams and waterfalls, Plitvice Lakes didn't make it onto the UNESCO World Heritage List without good reason! We'll check 'em out on a handful of our Camping trips through Europe.

Jump on a gondola ride in Venice

Wave bye-bye to the traffic ‒ on several of our Camping trips, you can take on Venice in style on an optional gondola ride. Hop aboard and let your expert gondolier serenade you as you float peacefully along under the city's maze of bridges.
Camping Tour Destinations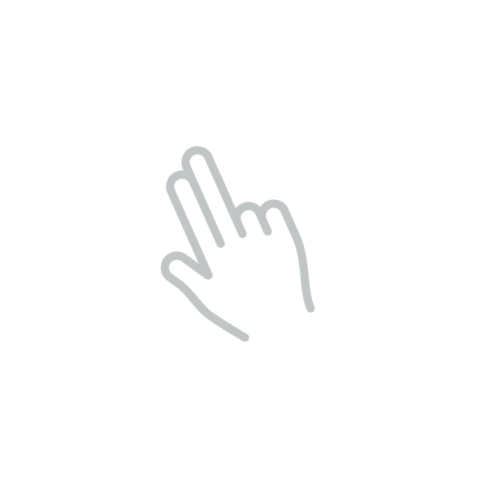 swipe to browse
Live out your epic Euro trip! Eat eclairs by the Louvre and gelati on a gondola in Venice. A Topdeck Europe trip will tick all your bucket list dreams.