Our Gap Year Trip Style: Do Europe with Topdeck
Gap years were made for adventuring. And what better way to get out there and explore this amazing ol' planet than by heading out with some of the best people you'll ever meet on a city-hopping, bucket list-smashing Topdeck Gap Year trip through Europe?
We'll stay in hostels. We'll stay in Austrian Gasthofs. On the European Explorer trip, we'll even stay on a yacht in Greece for a few nights. Sound like your kind of gap year? Then leave your comfort zone behind, pack your sense of adventure and come join us. It's time to see the world – Topdeck style. 
Gap Year Trips with Topdeck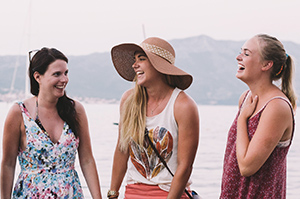 Travel with people aged 17-20
Wanna do Europe with people your own age? We get it. Our Gap Year trips are for people aged 17-20 only – so whether you choose a long or short trip, you know you'll be in awesome company. It's actually kind of like uni. But on wheels.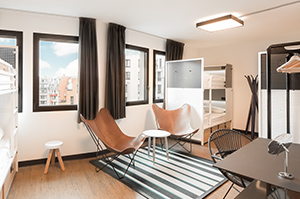 Stay in Hostel Plus accommodation
We're not usually ones to brag, but our multi-share Hostel Plus accommodation is pretty awesome. It's also easy on the wallet – so you'll have plenty of cash left to spend on the fun stuff. Optional activity, anyone?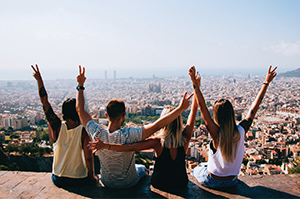 Get social with your trip mates
Shotgun your favourite bunk and prepare to do some serious bonding. Not only will you eat, sightsee and indulge in the odd activity or two with your fellow Topdeckers, you'll also share comfy lads/ladies-only dorms.
Bucket List Highlights
Tuck into a picnic by the Eiffel Tower

Fulfil those foodie dreams (and make the other tourists jealous) with a scrumptious picnic under the iconic Eiffel Tower. This Gap Year trip 'wow' moment isn't just one for the loved-up couples and romantics, trust us.

Go skydiving in the Austrian Alps

Wanna get your adrenalin pumping? Then take a giant leap for Topdecker-kind and check out the snow-capped peaks and rolling green landscapes of the Austrian Alps on an optional Gap Year trip skydive. Up, up and away!

Go sailing in Greece

Spin the compass and experience paradise, the Topdecker way. Learn the ropes, navigate through the azure waters of the Med, then laze on board like the god or goddess that you are. This one's a Gap Year favourite!

Head out on a dinner cruise in Amsterdam

What's better than navigating Amsterdam's maze of streets on foot? Cruising through it on a Gap Year boat trip, of course! Get up close and personal with the 'Dam over dinner and drinks on the canals. #Fancy
Gap Year Tour Destinations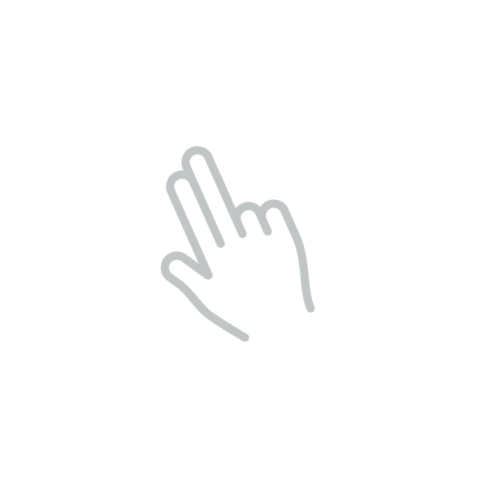 swipe to browse
Live out your epic Euro trip! Eat eclairs by the Louvre and gelati on a gondola in Venice. A Topdeck Europe trip will tick all your bucket list dreams.