Travel Like An Original Topdecker
Our Hostel Plus trip style is a classic. Why, you ask? Well, with Hostel Plus you can get the most from your Europe, USA or Canada trip without breaking the bank – and stay in modern hostels, cosy bungalows, cute cabins and flashy motorised ships while you're at it!
Bond with your trip mates in multi-share dorms (lads/ladies only), take advantage of the included amenities (hello, laundry service?), then wander to bucket-list attractions only a stone's throw away. Our most social trip style really does have it all! 
Hostel Plus Trips with Topdeck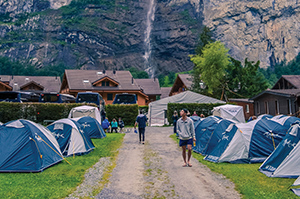 Get social with your trip mates
Shotgun your favourite bunk and prepare to do some serious bonding. Not only will you eat, sightsee and indulge in the odd activity or two with your fellow Topdeckers, you'll also share comfy lads/ladies-only dorms.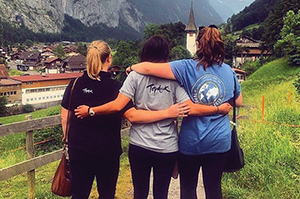 Save money
Not only are our Hostel Plus trips indescribably awesome, they're also easy on the pocket. Looking to travel Europe or North America for less? This is the way to do it! Strap on that backpack and come join us.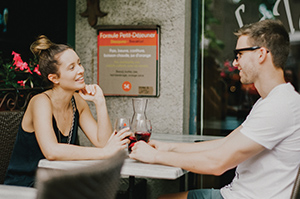 Take advantage of the amenities
From London to LA, all our Hostel Plus properties come well-equipped with amenities that'll see you through your stay in style. We're talking chill-out areas, bars, laundry service... the list goes on! Don't mind if we do.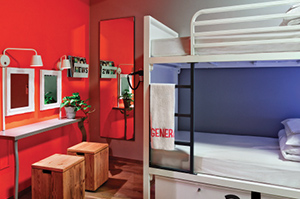 Stay in accommodation that's centrally located or close to public transport
Nobody wants to have to trek into town from out in the sticks. Fortunately, our Hostel Plus properties are all either centrally located or near public transport links, so you can spend more time doing stuff and less time on the move.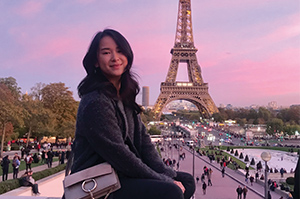 Check off heaps of destinations
Where do you wanna go? Paris or Amsterdam? Psych! With our Hostel Plus trips, you can do both. With our multi-destination itineraries, you can check off loads of amazing cities in just one trip. Prepare for LOTS of new stamps in your passport.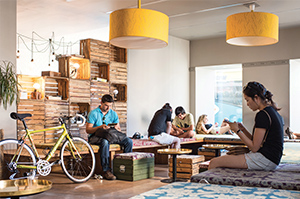 Stay in a variety of accommodation types
Hostels. Cabins. Bungalows. Austrian Gasthofs (whatever those are). With Hostel Plus, you'll often stay in a wide variety of accommodation throughout your trip. That's why we call it Hostel Plus (winking face emoji).
Featured Hostel Plus Trips
Bucket List Highlights
Go sailing in Greece

The best way to see the Greek Islands? From the water, duh! Trust us, nothing will make you feel more like a straight-up baller than kicking back on your own motorised ship with the wind in your hair and your Topdeck Hostel Plus shipmates in tow.

Jump on the party bus in Las Vegas

Whatever happens in Vegas stays in Vegas, right? It's time to put the old saying to the test as we climb aboard the party bus for the hottest night out on wheels. Assemble the Hostel Plus crew, stock up on beverages and prepare to par-TAY.
Hostel Plus Tour Destinations