Our Skiing Trip Style: Hit The Powder
Been dreaming of hitting the powder in Canada, New Zealand, Bulgaria or Japan? Then step right this way! On our Ski trips you'll climb mountains, follow alpine passes AND learn to carve like a pro. And did we mention the après-ski? 
Whether you're a skier or a snowboarder (and whatever your level of expertise), our Ski trips are an awesome way to meet like-minded travellers on the snow-fari of a lifetime. Ready to shred? Then away we go!
Ski Trips with Topdeck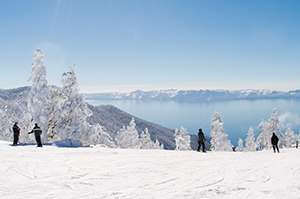 Visit iconic destinations
Whistler, Canada. Queenstown, New Zealand. Niseko, Japan. That's right – our Topdeck Ski trips tick off all the big guns, so you know it's gonna be a good time! Come join us and take on the big resorts in style.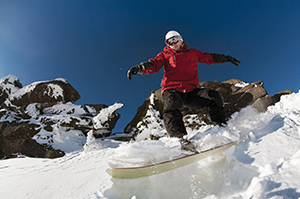 Forget the hassle
Fact: ski trips can be a faff to organise. So save yourself the hassle of working out the logistics and hop on a ski adventure with Topdeck. We've got allllll of your transport sorted, plus accommodation, Trip Leaders, meals... we could go on!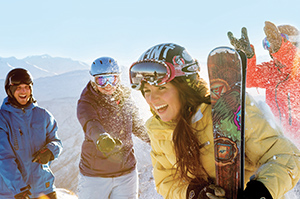 Get social with your trip mates
Prepare to do some serious bonding! After all the time you spend eating, sightseeing and hitting the slopes with your fellow Topdeckers on our Skiing trips, you'll be besties in no time. Get amongst it!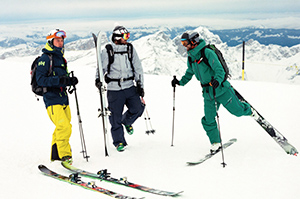 Work on your skiing skills
Whether you're completely new to skiing (or snowboarding) or you're a seasoned pro, everyone is welcome on our Topdeck Ski trips. No matter your level of expertise, we'll have optional lessons to suit you.
Bucket List Highlights
Spend a week skiing in New Zealand

With mirror-like lakes, soaring mountains and loads of wildlife, there's nowhere quite like New Zealand. Strap on those skis, take to the slopes in Queenstown and hit the powder with your Topdeck Ski trip mates.

Stay at Borovets ski resort in Bulgaria

On our awesome Balkans & Ski trip, you'll hit the Borovets ski resort in Bulgaria for two nights of shredding action – and with optional skiing lessons, you can take to the slopes no matter your ability. Yes!

Tick off the big players in Canada

Keen to flex your skills at Whistler, Big White and the Big 3 ski resorts in Banff? Skiers and snowboarders will be in snowy heaven (and beginners won't find it hard to find their feet) on our Ski trips through Canada.

Visit Niseko in Japan

Niseko is the most famous ski resort in Japan because of its perfect powder and gorgeous scenery. Wanna visit? Then head out on our Japan Winter trip for the chance to spend two snow-tacular days there!
Ski Tour Destinations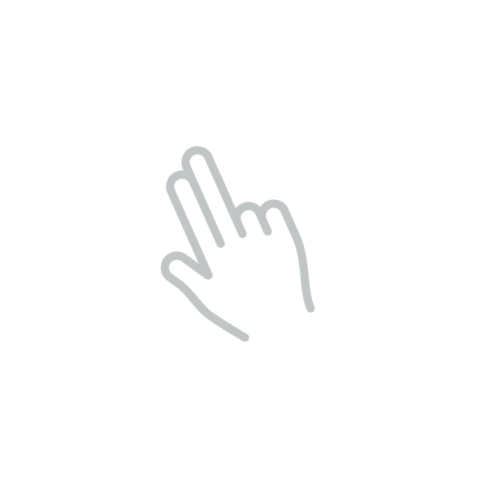 swipe to browse