Search
Your dream trip starts here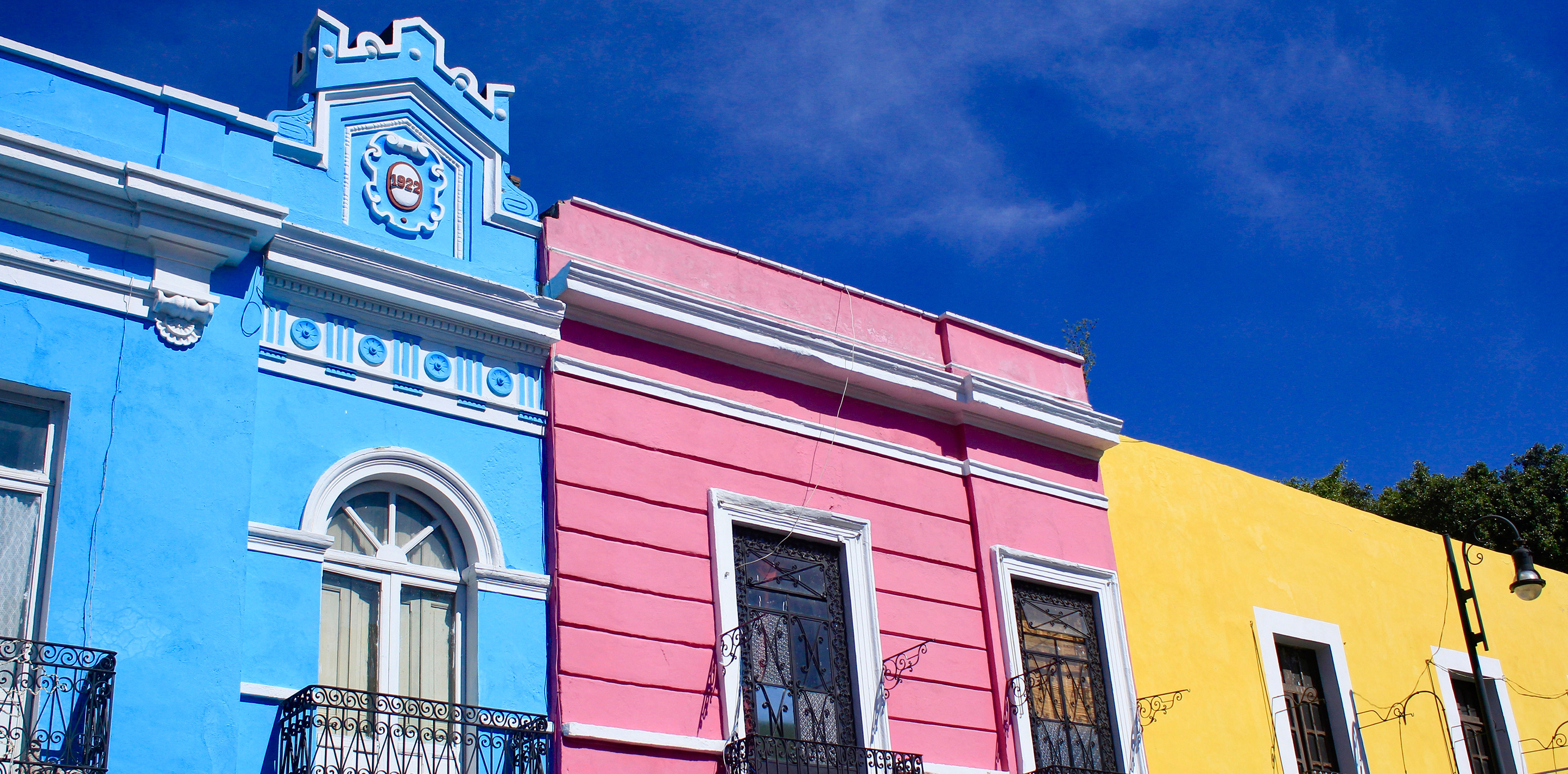 Explore Mexico
From the brilliant white-sand beaches of Isla Mujeres to the teeming metropolis that is Mexico City – not to mention the epic ruins nestled amid lush jungle, Mexico is full of surprises. So much more than just tacos and tequila – though you won't be short of either if you fancy…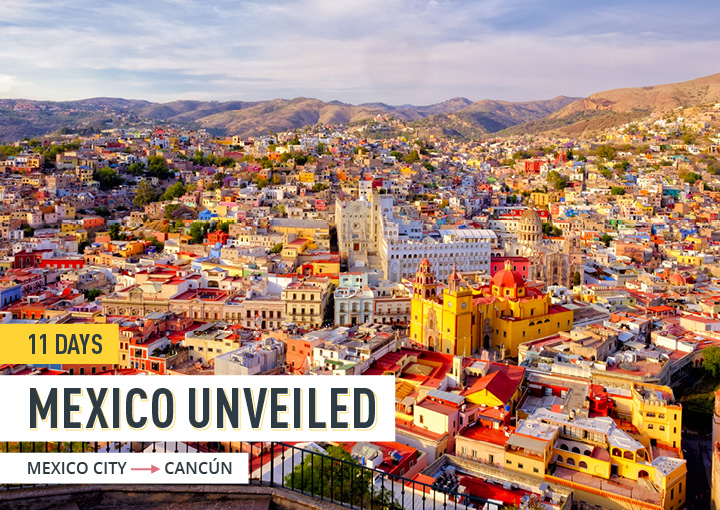 Brand New Trip
Wander past the ancient temples of Teotihuacan
Take a dip in the otherworldly Cenote Dos Ojos in Tulum
Watch the beach glow blue on a bioluminescence tour
Topdeck Mexico: Things to Do
Lose yourself in the atmospheric ruins of the ancient Mayan walled-city of Tulum, which just happens to be situated on a jaw-dropping cliff, overlooking one of Mexico's most Instagrammable beaches – who says you can't have your cake and eat it too? Sprawl out on the white sand and top up that tan, savour some flavourful local cuisine at a beach-side eatery or feel as though you're in another world at the snorkeller's paradise of Cenote Dos Ojos. 

Topdeck's bagged a knowledgeable local guide to give you the inside scoop on a tour of the iconic ruins of Chichen Itza. Give that history muscle a real workout as you explore fascinating historical sites such as the Temple of Kukulkan ('El Castillo'), the Platform of the Skulls, the Plaza of a Thousand Columns and the Sacred Cenote. Get ready for alllll the Indiana Jones vibes.

Engage explorer mode with a trip to the ancient 'City of the Gods'. With structures dating back to 200 BC (oh yes, you read that right) this is the perfect place to lose yourself in the history of Mexico. Stroll down the Avenue of the Dead (which is less scary than it sounds) or marvel at the mammoth 'Pyramid of the Sun'. If that's not enough to give you goosebumps, why not take to the sky with an optional hot air balloon tour over Teotihuacan? One word: wow.

Visit the sacred Cenote at Chichen Itza

Follow in the footsteps of the ancient Mayan people as you pay a visit to this sacred well, a pilgrimage site that was believed to be an entrance to the underworld. Here, the Mayans used to offer up sacrifices to the Rain God Chaac – including gold, precious stones and (eek!) people. Amazing, huh?
age