Our Hotel Trip Style: Check In, Bliss Out
Wanna travel as a couple or a duo? Or do you just want that little bit extra from your Topdeck trip? Say no more. With private en-suite double or twin-share rooms, our Hotel trips through Europe, the USA and Canada are just the ticket for those who want a little extra space to kick back and relax.
Expect comfort, privacy and plenty of chill time to grab those zzz's. With all of the amazing destinations you'll be ticking off, you can bet that extra beauty sleep will come in handy.
Hotel Trips with Topdeck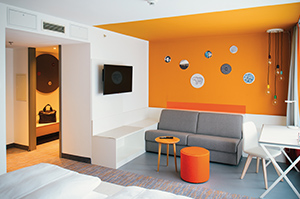 Get comfortable
With comfy twin or double beds to help you drift off to the land of nod, our Hotel trips will add that extra little bit of luxe to your Topdeck experience. And with en-suite facilities, you can forget having to wait in line for the shower!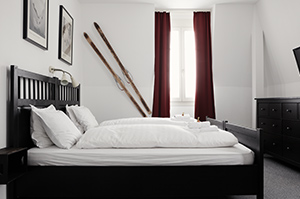 Enjoy more privacy
Like your own space? We reckon Hotel is the trip style for you. Whether you're travelling with a friend, as a couple or going it solo, our twin and double-share Hotel rooms are the perfect place to enjoy some alone time.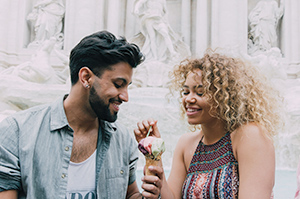 Travel as a couple
Want to do a Topdeck trip with your significant other – but don't want to wind up in separate dorms? No problem. Hotel trips are the way to go! With this trip style, you can snag yourself cosy double rooms throughout your trip. Easy!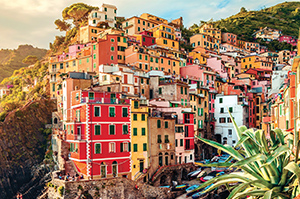 Check off heaps of destinations
Where do you wanna go? Paris or Rome? Psych! With our Hotel trips, you can do both. With our multi-destination itineraries, you can check off loads of amazing cities in just one trip. Prepare for LOTS of new stamps in your passport.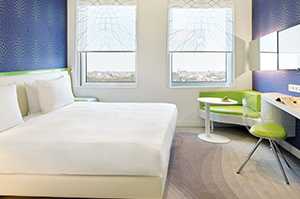 Stay in 3-4 star hotels
Kick back and relax. On our Hotel trips, you'll stay in twin or double-share rooms in 3+ star hotels, so you can expect to wake up feeling rested and raring to go. Every Topdecker needs their creature comforts sometimes, right?
Bucket List Highlights
Tuck into a gourmet picnic by the Eiffel Tower

Ready to wrap your taste buds around something epic? Then, in the words of a certain candelabra we all know and love, be our guest! Our Topdeck picnic by the Eiffel Tower is one Hotel trip experience you'll never forget.

Visit a ranch in the Rocky Mountains

Zip up those boots, queue 'Home on the Range' and prepare for a slice of Old West-style America at our ranch visit in the Rockies. Craving a taste of the simple life? Good. This Hotel trip-only experience is just what Mother Nature ordered!

Take a walking tour of Rome

Rome wasn't built in a day. But, so help us, we'll walk it in a day! As you whisk past the mighty Colosseum, the glittering Trevi Fountain and the iconic Spanish Steps with your Hotel tripmates, you're sure to get swept up in this historic city's magic.