TRAVEL DEALS
*Waves* hi bargain hunter! This page shows you ALL the ways to save with us. Get on it.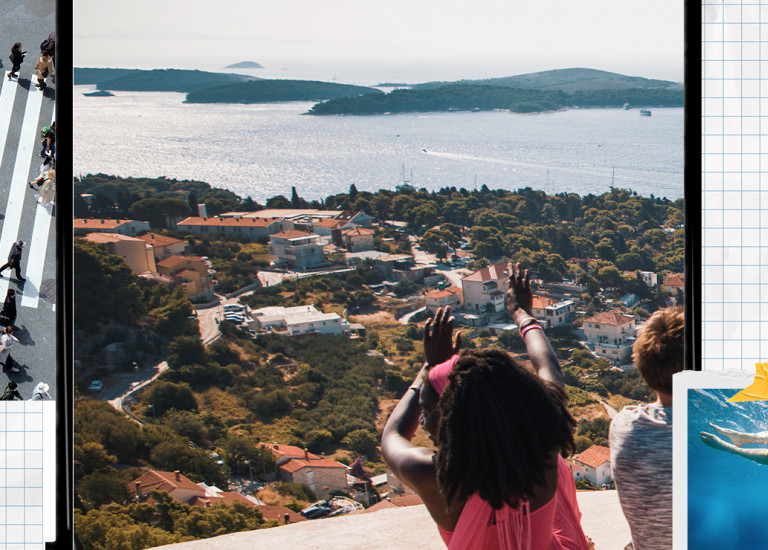 Deal with it
Love a bargain? Us too. That's why we've got different ways for you to save on that next big adventure.
Check them out below – then start plotting how you're gonna splurge that extra spending money...
Looking to save? You've got options...
From non-stop discounts (always available) to last-minute deals (catch 'em quick!) – this lot are here to help you save some bucks and make that Topdeck trip even sweeter.

Last-minute deals
Planning a great escape soon? If you're thinking of travelling within the next few months, our last-minute deals could save you some serious cha-chingg. Get a wriggle on – these offers won't stick around for long!

Non-stop savings
Clue's in the name – these discounts never stop, no matter what. If you've travelled with us before, are going away with friends or booking more than one trip (love your style, btw) you'll want to head here.

Save 10%
Need a lil push to book your next adventure? We've got 10% off a whole bunch of trips departing from December 23 to March 24* – including Euro winter fun. Get it. Or regret it.
Terms & Conditions
*10% Off Terms & Conditions. Save 10% on selected trips departing between 1 December 2023 and 31 March 2024, subject to availability. Discount is only applicable to new bookings made between 13 September and 10 October 2023. Existing bookings will not be permitted to cancel and rebook onto the same itinerary and departure date. Discount does not apply to pre- or post-accommodation, optional extras or transfers. Discount can be combined with one Non-Stop Savings discount (Loyalty Discount or Friend-Zone Discount or Multi-Trip Discount), click here for details. Customers must be aged 18-39 at time of travel. Topdeck reserves the right to amend or withdraw this offer at any time. For standard booking terms and conditions see www.topdeck.travel/terms-and-conditions.