Search
Your dream trip starts here
Australia & New Zealand Tours: Travel Down Under With Topdeck
You call that a holiday? Now THIS is a holiday. Come and tour Australia and New Zealand with Topdeck to see the best corner of the world. Adventure along the East coast of Australia, surfing, snorkelling and skydiving before sailing the Whitsundays in North Queensland. Tour the outback and satisfy your craving for the great outdoors with a jaunt to Uluru and the unforgettable Kakadu National Park in the Northern Territory.
A trip to New Zealand is packed with just as many amazing experiences. We're talking a hike along the Tongariro Alpine Crossing, the very Insta worthy Lake Taupo and refuel with a feast from a traditional Maori hangi. Yum!
If you want eye-popping adrenalin experiences, Queenstown on the South Island is the home of the Bungy. There's whitewater rafting, jet boats and New Zealand turns on a pretty mean ski season, too.
Packed with bucket list activities, adventures and foodie treats, Australia and New Zealand sure know how to put on a show. You're not going to want to miss this. Let's go!
Australia & New Zealand Tours: Things to Do
Get up close and personal with nature in NZ, where incredible landscapes await in Fiordland National Park. As you cruise the mighty Milford Sound, you can expect towering cliffs and waterfalls reflecting in the bright blue water. Don't forget to keep your eyes peeled for seals, dolphins and the elusive Fiordland Crested Penguin!

With breathtaking mountain ranges, powerful rivers and waterfalls to explore, you'll be asking if you're in New Zealand or Middle Earth? For travellers on the lookout for Lord of the Rings tours of NZ, there's so many epic filming locations to be discovered, from Hobbiton to the enchanted forests of the South Island. Yep, this place is like something out of a movie.

It's all fun and games on Fraser Island, where your carefree days are filled with sunny adventures, beach activities and hanging out with new friends. Trust us, it'll be love at first Instagram shot as you hit up Eli Creek, Maheno Shipwreck and crystal-clear Lake McKenzie on an exciting 4WD experience. Australian island life doesn't get any better than this!
Top 6 reasons to book your Australasia trip with Topdeck

REAL MOMENTS
Get all those incredible mountain-top views without the filter. Go deeper than the standard backpackers-abroad in Queensland. Sleep under the stars in the Australian Outback. Meet the locals in Byron. Chow down on fresh Kaikoura crayfish. Swim with wild dolphins. Freefall through the air. Explore the unknown. Embrace it all. Don't just skim the surface, experience every moment to the fullest. That's what makes the memories. 
​​​​​​

REAL VALUE
Let's be real, there's a LOT of ground to cover in Australia & New Zealand. And if Excel budgets and day-by-day planners aren't your thing, sorting the logistics will make you hyperventilate. Guaranteed. Picking a hostel in Sydney. Booking your ferry to the South Island. Getting around Fraser Island. Forget it, we'll sort it for you. Meaning? No hassle, no number crunching, no going hungry. You're safe with us. Yeah you can do it on your own, but it sure as hell won't be the same.

 

REAL PEOPLE
History buff. Foodie. Adrenaline junkie. Or all the above. We might be a mixed bunch, but that's what makes us special. No judgement here. Solo, coupled or mates already – we're here for a 100 different reasons but connected by one. We are a whanau here. We'll share stories, rooms and journeys. Open our minds to new and different. Connect over once-in-a-life-time experiences. And find it hard to say goodbye. So get ready to find your place and your people. 

REAL PASSION
On the road or at home, we L O V E what we do. Each and every one of our Australia & New Zealand trips is supercharged by local Trip Leaders who don't just lead; who inspire. We were born here, raised here, live here – we're your experts. Want to find the best place in Cairns for fish and chips? We know where. Looking to learn more about the Māori culture? We got you. Chasing the local-life on the Gold Coast? We know how. In short, we're here to make your Australia & New Zealand trip come alive, and were born to do it.

REAL TIME
Cool, so your itinerary's covered. But what about free time? Relax – you've got heaps of it. Free mornings to hit the surf in Arrawarra or practise yoga on deck in the Whitsundays. Afternoons to trek around the Abel Tasman or find that off-the-beaten-track restaurant in Christchurch. Evenings to sit around the campfire in Myella or party on the Gold Coast. See the sun rise and sunset. Simply stay longer. Cos' this is what you came for after all. 
​​​​​​

REAL YOU
Watching the rising dawn paint the sky in pastels over Uluṟu. Wizzing down snow-covered peaks in Queenstown. Meeting the local wildlife on Magnetic Island. Tucking into a home-cooked meal at the marae. Cruising through the Whitsundays on an ex-racing yacht. Jumping out of an airplane at 15,000ft. This, it's an alternate reality. A realer real, away from home, work, the daily grind. Your chance to be the best version for yourself. To strip it all back and find the real you. So who do you want to be?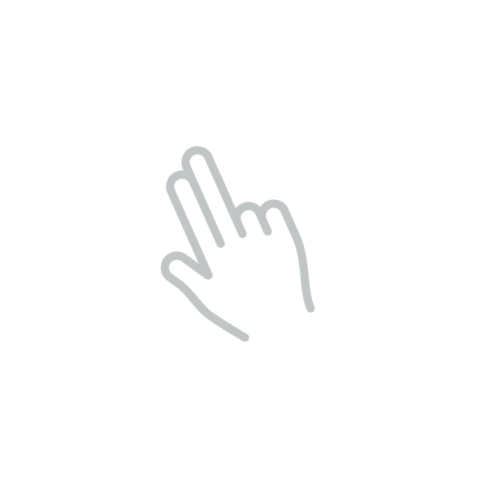 swipe to browse
Explorer
With plenty of free time to explore each destination thoroughly, these itineraries let you travel through Australia and New Zealand in depth. Ready to channel your inner explorer?
See the trips
Hostel Plus
Get the most out of your trip without breaking the bank. From modern hostels to surf camp cabins and tipis, our most social trip style has it all.
See the trips
age