Discover the small group experience
Want plenty of time to get to the heart of each awesome destination we visit – and a small, close-knit group of like-minded travel buddies to do it with? Then allow us to introduce you to our Explorer trips. We think you two will get along just great!
With itineraries designed to let you discover each region in depth, smaller groups to explore with and stays in sweet as accommodation, our Explorer trips are perfect for those looking for a more intimate holiday experience from their Europe, Asia, Middle East, North Africa, Australia or New Zealand adventure. Ready to channel your inner Indiana Jones? Let's do this!
Explorer Trips with Topdeck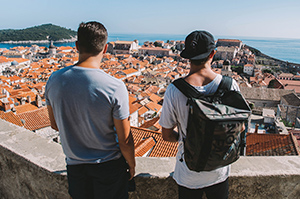 Spend more time in each region
Our Explorer trips give you plenty of time to explore each destination at your own pace. The result? You'll have the chance to head off the tourist trail and uncover a bunch of lesser-known gems. You'll be living like a local in no time!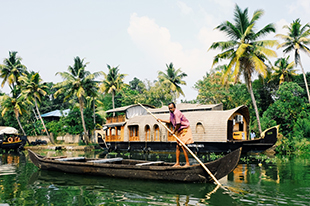 Stay in awesome accommodation
From traditional marae stays to traditional Indian houseboats, Bedouin desert camps to felucca sail boats and a great range of 3+ star hotels, our range of sweet as accommodation makes the perfect base for in-depth explorations. Every explorer needs their creature comforts sometimes, right?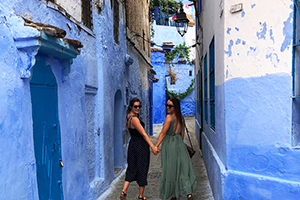 See more than just capital cities
With stays in some amazing off-the-beaten track places that you may never even have considered before, Explorer trips go beyond the typical tourist hotspots – so you'll come home extra cultured (and extra smug).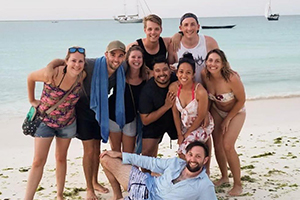 Travel in a smaller group
With a maximum group size of 30 passengers (and an average group size of 12-22), our Explorer trips are perfect for travellers looking for a more intimate holiday experience. You know what they say – good things come in small packages!
Bucket List Highlights
Explore incredible Malta

Miles of stunning limestone coastline. Regions dense with UNESCO-protected prehistoric sites. Hidden bays sheltering crystal-clear water and sun-soaked beaches. An enticing mix of culture developed over thousands of generations. If you haven't already added the small Mediterranean archipelago of Malta to your European bucket list, you'd better do it now!

Experience Jordan, Israel and the Palestinian Territories

From Amman to Tel Aviv, our unforgettable Jordan & Israel trip will have you soaking up the sandy sights of Wadi Rum, floating on top of the Dead Sea, getting snap-happy at the ancient city of Petra and tucking into all the falafel your food baby can handle! Sounds pretty awesome, huh?

Go wild at Australia's Fraser Island

Sensational scenery, superb swimming spots and wildlife for days – the world's largest sand island sure packs a punch! Try and spot a resident dingo or echidna as you visit the Maheno shipwreck, the coloured sands of The Pinnacles and the aquamarine waters of Lake Mackenzie and Eli Creek. 

Say bonjour to France

Mesdames et messieurs, allow us to introduce you to the REAL France! Grab a macaron (or five), practise your finest French accent and prepare to give this legendary country the attention it deserves. On this awesome adventure from Paris to Bordeaux to Biarritz and back again, you can expect the following: good food, good wine, good friends and good times. Très bon!

Swim with the Kaikoura locals

Get up close and personal with Kaikoura's adorable Dusky Dolphins on a swimming lesson with a twist. Talented acrobats, ultra playful and super curious, these little dolphins love a good underwater sing-along! So get practising your best 'Twinkle Twinkle Little Star' and prepare for all the Little Mermaid vibes. Not much of a swimmer? Fear not! The view from above deck is just as unforgettable.

Stay with a local family in the Mekong Delta

Want to experience an authentic slice of Vietnamese life? We got you. On our Vietnam Uncovered trip, you'll stay with a local family in the heart of the Mekong Delta. Not only that, but you'll also be treated to a market cruise AND lunch with a real-life bonsai gardener. Talk about unforgettable!

Sea kayaking in Dubrovnik

Soak up those adventure vibes and explore the 'Jewel of the Adriatic' by kayak. A paddle by the historic city walls of Dubrovnik means you'll get your culture fix, spark your inner explorer and feel like you're in an episode of Game of Thrones all at the same time. Could it get much better than this?
Explorer Tour Destinations
Some sweet as accommodation