Limited Edition Trips & Tours
Our Limited Edition Trip Style: Come Join The Party
Europe, the USA and Canada are full of iconic festivals and experiences (as if you didn't know that already). Wanna tick some off that bucket list of yours? Then hop on one of our Limited Edition trips and come join the party!
From music festivals to superyacht sailing, history-filled adventures and New Year's Eve parties, these once-in-a-lifetime experiences are like nothing else. Ready to get festive with us? Let's do this!
Limited Edition Trips with Topdeck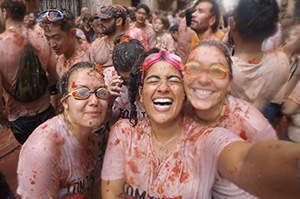 Focus on the experience
That's why you're here, right? With itineraries dedicated to getting the most from parties, festivals, sailing trips and more, you can forget the faff, live in the moment and immerse yourself in each unique experience.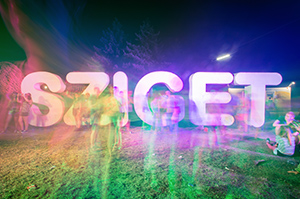 Be one of a lucky few
Festivals: they come but once a year. So, naturally, our Limited Edition trips have just a few select departures! Trust us, you'll have to move quickly to secure your place. Go get 'em before they're gone!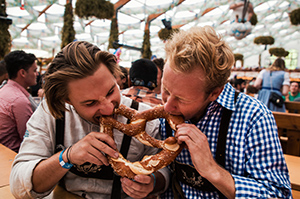 Get involved in seasonal events and experiences
Whatever the time of year, you can be sure we've got a Limited Edition trip that'll float your boat (sometimes literally). From summer sailing to New Year's Eve parties, this trip style checks off the best experiences each season has to offer.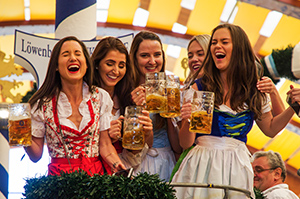 Get social with your trip mates
With all those festival vibes floating around, it's no wonder that Limited Edition trips attract some of our most social Topdeckers. Whether you're clinking steins at Oktoberfest or celebrating NYE in Miami, prepare to do some serious bonding!
Featured Limited Edition Trips
Bucket List Highlights
Clink steins at Oktoberfest in Germany

Hear that? It's the German trifecta of beer, bratwurst and pretzels calling your name! So, don your finest lederhosen (or dirndl), grab the nearest person to you and prepare to sing, dance and hug the night away on our Oktoberfest Limited Edition trips.

Spend New Year's Eve in New York City

Anyone who's ever muttered the words, 'New Year's is so overrated' has obviously never been on this four-day Limited Edition escape to NYC! At our New Year's Eve party, you'll be treated to dinner, drinks and club entry on the house (you're welcome).

Throw tomatoes at La Tomatina in Spain

Forget your average food fight. With thousands of thrill seekers, truckloads of tomato ammo and an hour's worth of pelting action to get involved in, our Limited Edition trips to La Tomatina are the very definition of organised chaos.

Take a musical trip through the USA

Prepare to get bluesy in Chicago, have a fling with country and western in Nashville and rock 'n' roll your cares away in Memphis. And to round things off? Bayou beats in New Orleans! Bonus: our Limited Edition BBQ & Blues trips coincide with some of the USA's best festivals.
Limited Edition and Festival Tour Destinations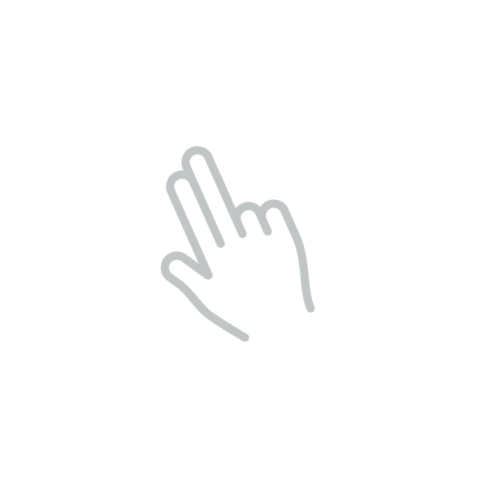 swipe to browse
Live out your epic Euro trip! Eat eclairs by the Louvre and gelati on a gondola in Venice. A Topdeck Europe trip will tick all your bucket list dreams. 
 
You know what? We're not usually ones to brag, but it's got to be said: our range of awesome North America trips pack unbelievable adventures from coast to coast.