Pick your style
All about the social vibe? Prefer a balance of fun and chill? Or keen to delve deeper? Enter: your perfect trip style.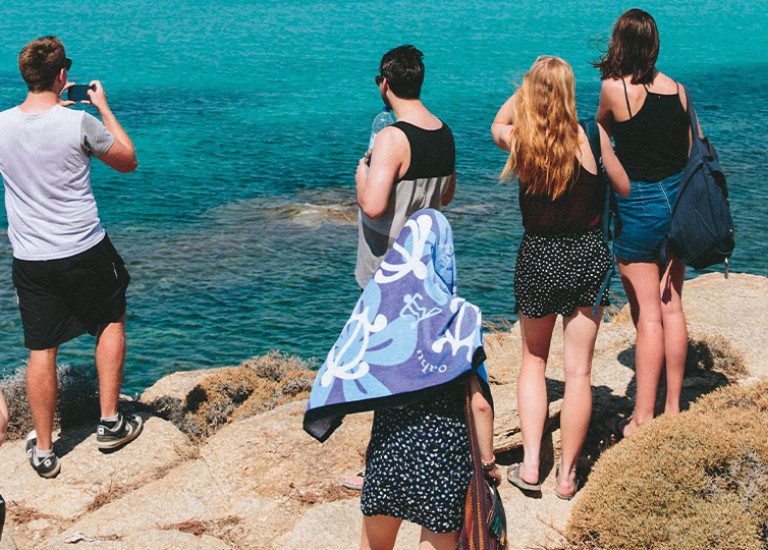 Trip styles that hit different
You're a mixed bunch. And we're all about embracing that. That's why we've created four trip styles to help you choose the life-changing adventure that's right for you. 
BTW: all Topdeck trips come with a bucketload of sweet inclusions. So whichever trip style you opt for, you'll always get real moments, real friendships, and time to release the real YOU.
Ready to find your perfect match? Let's do this.
All our trips got it goin' on
Always included, no matter what
Hassle-free transport for good times on the go

Meet-the-gang and ciao-for-now meals

Awesome experiences + free time to do your thing

An incred Trip Leader to get you psyched and help keep you safe

Like-minded travellers to share the journey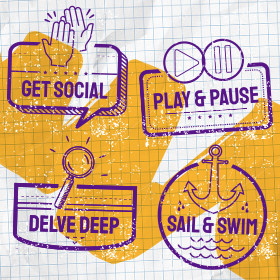 You've got the vibe, we've got the trip style
Want non-stop good times with heaps of travel buds? We've got a trip style for that (it's Get Social, FYI). Pumped for a mix of fun times with a smaller group and space to do your thing? Yup, we call it Play & Pause. Keen to delve deeper into a destination with a close-knit bunch of travellers? Spoiler: Delve Deep is your style. Or maybe the pirate life's for you? Our Sail & Swim trips will float your boat.
Warning: contains legendary trip styles