Sail & Swim
*Spoiler alert!* Contains: sailing and swimming. Plus heaps of good times with the gang.
See all Sail & Swim trips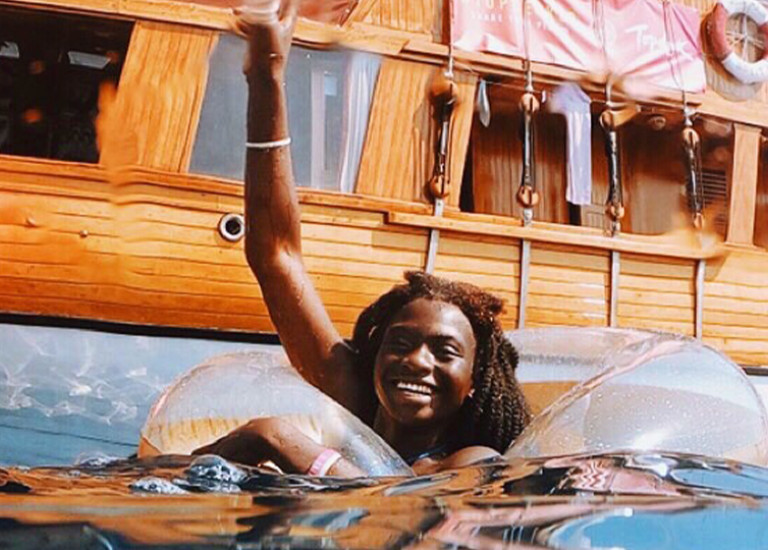 Get sailing. Get swimming. Get on board.
Bright blue waters, stunning beaches and more hidden gems than you can shake a snorkel at.
Welcome to boat life.
Dive in and enjoy allll the perks of travelling by sea: refreshing swim stops, eye-popping scenery, jaw-dropping sunsets, and time to chill top deck (literally) with your new crew.
Sail & Swim trips are what dreams are made of. ALL aboard!
Is Sail & Swim your vibe?
Check if it floats your boat
Max group size = 36 (with an average of 15). Some boats are roomier than others, but expect an incred bunch of shipmates whichever one you hop aboard. 

This is laid-back fun. Get ready to cruise the coast, adventure in ancient cities, and socialise sailor-style. Ahoy, mateys!

You'll stay in a twin or double cabin with an en suite for rinsing off all the swimming, partying and adventuring.

Whether you're exploring on dry land or dancing into the sunset on deck, your Trip Leader's there to make sure everything goes swimmingly (sorry not sorry).

Sail & Swim are sailing trips (duh) in Croatia. Prepare to snack yourself silly with included breakfasts and lunches EVERY day.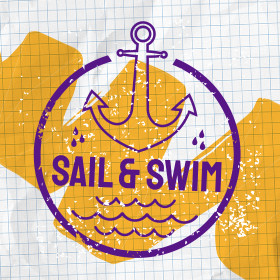 Live your best boat life
It's a pirate's life for you? We LOVE your style. Allow us to introduce our legendary fleet...
Standard boats
Think: wooden vessels and rustic vibes galore.
Cosy cabins with en suites. Air con. Super-chill sundecks for lounging with the fam. Plus continental breakfasts and three-course lunches prepped by your own on-board chef.
Choose between Moja Maja (max group size 24) and Toma (max group size 30).
Plus boats
Clue's in the name. These beauts are just a little bit e-x-t-r-a.
Expect: bigger cabins and deck space, hot buffet breakfasts, plus fresh linen and towel changes.
Choose between Leonardo (max group size 26) and Meridijan (max group size 36).
Topdeckers tell all...
THE best trip mates, crazy-good recommendations and unreal adventures – all in one boat-shaped package. Everything's shipshape on these trips...

Find your crew
Topdeck makes partying, travelling and making friends so much easier!... I literally had the trip of a lifetime and would definitely recommend to all. I would go again every year if I could! Missing all of my new friends so much too. Amaze!!! Please take me back ASAP!

It's a must-sea
Topdeck Croatia is a must!... We were blessed with the most incredible tour guide who was very knowledgeable about everything – great restaurant recommendations and VIP club experiences. I found it a great value for money trip.

Ultimate activities
Our guide MJ was fantastic on our Croatia sails. He encouraged us to party but also let us relax and do our own thing if that's what we wanted. He was more our friend than our guide which was perfect!... I'm glad I went with Topdeck as they offered great activities that the guide would organise for us.