TOPDECK. FIND NEW.
LIVE MORE. FEEL REAL.
Meaningful group travel in Europe, New Zealand, the Middle East, Asia, Africa & the Americas.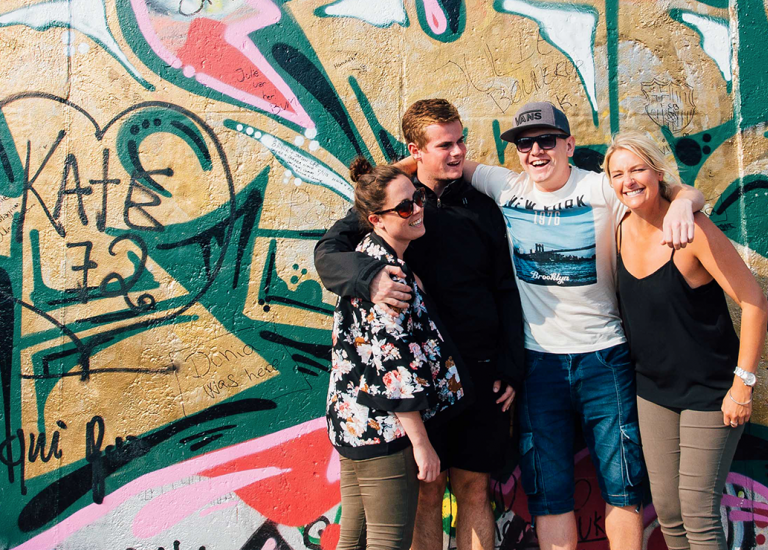 Real Value
Logistics = sorted. No hassle, no number crunching, no going hungry. You're safe with us.

Real Passion
Adventures supercharged by Trip Leaders who lead, who inspire and 100% have your back.

Real Moments
Delve deeper. Meet the locals. Swim, fly, explore, embrace it all. Now is your chance.
Find real, more flexibly
You're hesitant about booking a trip right now. We get it. That's why all bookings will benefit from our new COVID-19 Assurance Policy – meaning a full refund if you're diagnosed with COVID-19 or prevented from travelling due to government-enforced lockdowns. 
And when the sh*t hits the fan last minute? We've got you covered with our new Extra-FLEX Policy.
Read the info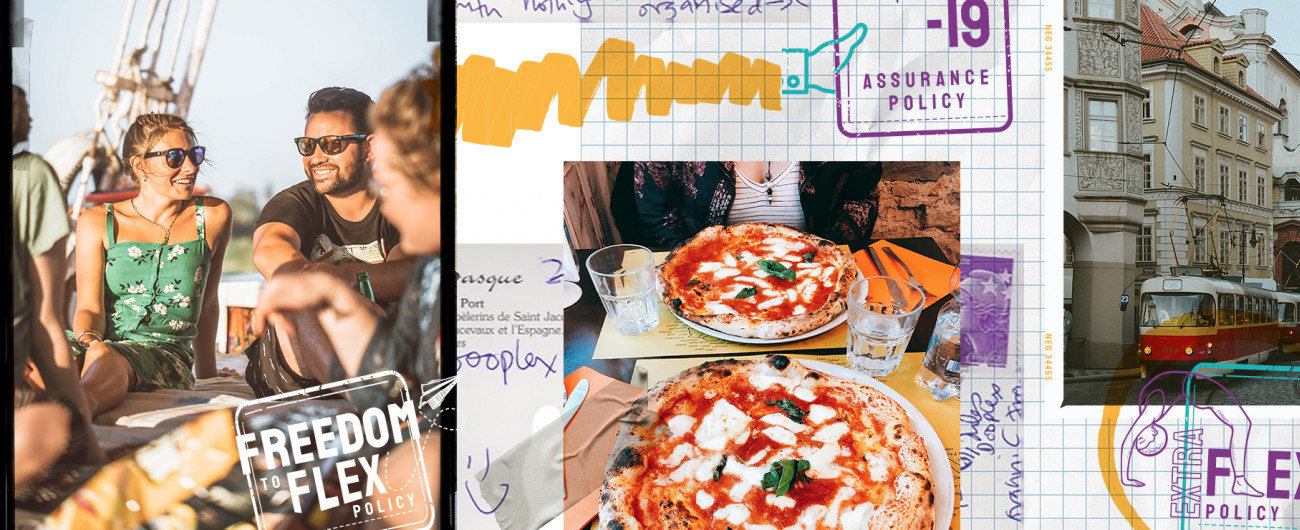 Hit the road again, safely
Travel looks different since COVID-19. And because your wellbeing is the most important thing (obvs), we've got some new policies in place to help keep you safe on the road.
COVID-19 Vaccine Policy
Your safety is our #1 priority. That's why we've introduced our COVID-19 Vaccine Policy – meaning you'll need to be fully vaccinated against COVID-19 to travel with us, unless you're medically exempt. Keen to find out more? We've got a button for that.
Click me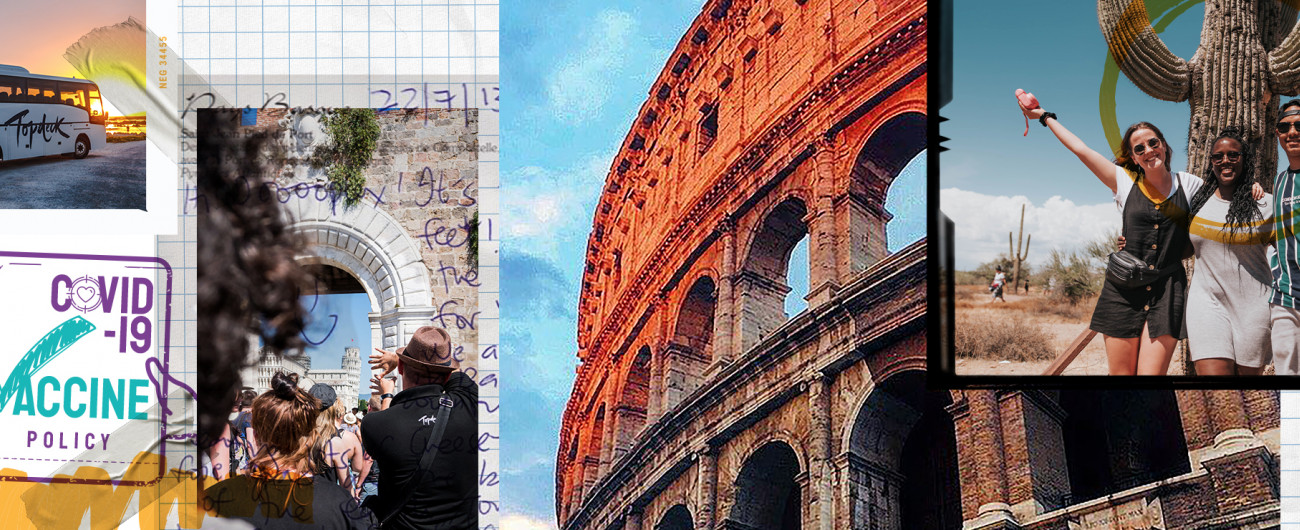 Rated by Topdeckers.
Unforgettable experiences (minus the hassle), real connections, 'pinch yourself' moments – every Topdeck experience is different. But don't just take it from us...

Find your people.
I've never been on a group tour like Topdeck before, so I did not know what to expect when I first arrived. I was blown away as soon as I met our Tour Leader and the rest of the group, and realised that I would be spending the next 2 weeks with this bunch of awesome, diverse people.

First timer's dream.
My trip leader was absolutely amazing! And the trip was very well organised! Even though it was my first trip outside Australia I felt very safe and my Topdeck group was like family! I have already booked another trip!

Value for money.
I've done 4 Topdeck trips in the past and they have all been excellent. All the trips I've done have been very well organized and catered toward the interests of the group. Good balance of organized activities and free time to explore on your own or with new friends. Definitely a great value for money!