Search
Your dream trip starts here
Discover Africa with Topdeck
Hear the call of the wild? An African adventure is beckoning. 
Pass by mountains, rivers and lakes, laze about on idyllic palm-fringed beaches and roam some of the world's best National Parks in search of wild animals. Sound tempting? We thought so.
This place is simply unreal. Forget #filters – with landscapes so breathtaking they look like they've leapt off the page of a National Geographic magazine, ain't no need for editing. It's just you, your camera and nature at its best. 
Check back soon or sign up to our newsletter to be the first to know when our African tours are released. 
Travel Africa
Up to 20% off
14 days / 2 countries
Start: Nairobi
End: Zanzibar
From
US$2,463.20
US$3,079.00
See this trip
Africa Tours: Things to Do
Do your khaki greens and engage safari mode: Serengeti National Park is calling. And you know what that means? Game drives, and lots of them! Keep your eyes peeled for zebras, elephants, giraffes and more as you 4x4 it from the savanna to our camp rim of the Ngorongoro Crater. Just...wow!

Feel The Rush At Victoria Falls

Welcome to the majestic Victoria Falls! Did you know that the spray from this huge waterfall can be seen from up to 20 or 30 kilometres away – hence the local name Mosi-oa-Tunya (the 'smoke that thunders')? Hint: now's the perfect chance to use that waterproof case you bought for your camera.

Hear the call of the wild as you explore one of the largest game reserves in Africa. Once inside the grounds, keep your eyes peeled for the Big Five: leopards, lions, elephants, rhinos and buffalos. Some are much harder to spot than others. So, binoculars at the ready!

If it's white sand, sparkling sea and hot sun you're after Zanzibar is the place to be! On our Sun & Safari trip you've got three days to get stuck into all the underwater activities, beach lazing and sunset cruising. Bliss. 

Prepare to see the Milky Way as you've never seen it before. Our Sun & Safari adventure in Tanzania takes us to the epic Serengeti National Park ('the place where the land moves on forever'). Get ready to don your khaki greens, 'cos we'll be going all-out safari mode with a 4x4 game drive to spot lions and hyenas. And when we're done exploring, we'll bed down for the night on the safari plain and play 'spot the constellation' with the clear night sky. Unforgettable!

Sling your stuff in the truck, 'cos on our South African Adventure trip we're off to Drakensberg. A mountain range that extends over 600 miles across South Africa, Drakensberg is a truly awe-inspiring sight. A mixing bowl filled with wildlife, flora and stunning scenery, this place deserves all the heart eye emojis. Then: say hi to the Amphitheatre at the centre of the Royal Natal National Park. Just, wow!
Top 6 Reasons to Book Your Africa Trip with Topdeck

REAL MOMENTS
Get up close to wild elephant without the filter. Delve deeper into local life in Malealea. Sleep under the stars on the Serengeti. Meet the locals in Zanzibar. Sip on world-class wine in Cape Town. Swim, fly, explore. Embrace it all. Don't just skim the surface, experience every moment to the fullest. That's what makes the memories.

 

REAL VALUE
Let's be real, this continent is friggin' HUGE. And if Excel budgets and day-by-day planners aren't your thing, sorting the logistics will make you hyperventilate. Guaranteed. Choosing a safari camp in Kruger. Booking your transport to Zanzibar. Getting to Victoria Falls. Sourcing dinner in the middle of Drakensburg. Forget it, we'll sort it for you. Meaning? No hassle, no number crunching, no going hungry. You're safe with us. Yeah you can do it on your own, but it sure as hell won't be the same.

 

REAL PEOPLE
Nature lover. History buff. Foodie. Adrenaline junkie. Or all the above. We might be a mixed bunch, but that's what makes us special. No judgement here. Solo, coupled or mates already – we're here for a 100 different reasons but connected by one. We'll share stories, rooms and journeys. Open our minds to new and different. Connect over once-in-a-life-time experiences. And find it hard to say goodbye. So get ready to find your place and your people. 

REAL PASSION
On the road or at home, we L O V E what we do. Each and every one of our Africa trips is supercharged by local Trip Leaders who don't just lead; who inspire. We were born here, raised here, live here – we're your experts. Want to find the best view in Hermanus? We know where. Looking to learn more about the Maasai culture? We got you. Chasing highs at Victoria Falls? We know how. In short, we're here to make your Africa trip come alive, and were born to do it. 
 

REAL TIME
Cool, so your itinerary's covered. But what about free time? Relax – you've got heaps of it. Free mornings to hit the surf in Durban or trek through Drakensberg. Afternoons to relax in the Tshipise thermal pools or find that off-the-beaten-track restaurant in St Lucia.  Evenings to sit around the campfire in Kruger or head out on a 4x4 safari. See the sun rise and sunset. Sip on coffee with the locals. Wander the local market. Simply stay longer. Cos' this is what you came for after all. 
​​​​​​

REAL YOU
Watching a pack of lions hunt down their prey metres in front of you. Wizzing through the air as Victoria Falls furiously tumbles below you. Tucking into a home-cooked meal on the plains of the Serengeti. Cruising the crystalline waters of Zanzibar at sunset. Joining a traditional dance ceremony in Kenya. This, it's an alternate reality. A realer real, away from home, work, the daily grind. Your chance to be the best version for yourself. To strip it all back and find the real you. So who do you want to be?
Explore Africa By Region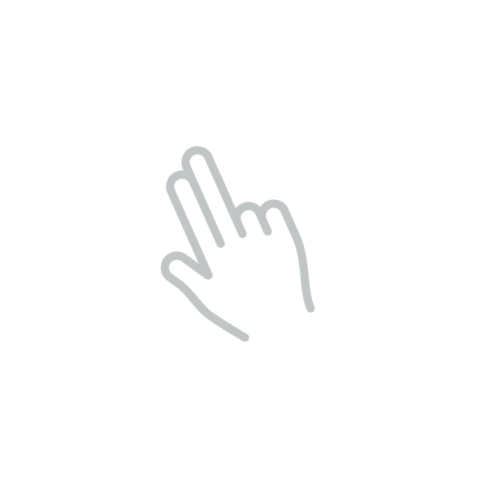 swipe to browse
Get wild with the wildebeest on an awesome African journey across one of the most impressive landscapes in the world. Ready, set, safari on a Topdeck trip!
Sample spicy Zanzibar, safari the Serengeti and see animals roam the Ngorongoro crater. Slam dunk your Africa bucket list with a Topdeck trip to Tanzania. 
Pick up your jaw, this is Africa. Packed with magic mountains and waterfalls, a Topdeck trip to Lesotho is the Africa you've been dreaming of.