Our Purpose and Our Vision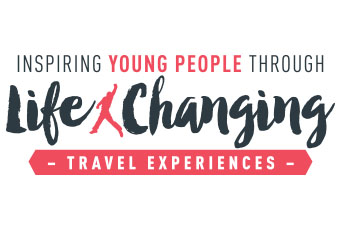 Purpose
We strive to open minds, shift perspectives, learn new things and make a difference. Our business is to make travel dreams a reality.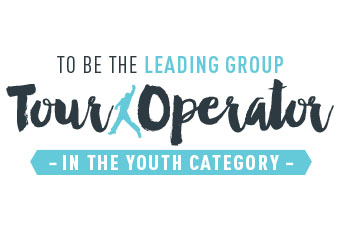 Vision
With the expertise to execute operational excellence, we're determined to be the best at delivering group travel experiences globally.
Our Values
Driven With Passion

At Topdeck we are DRIVEN WITH PASSION. Passion for travel is something that each and every team member instinctively holds across our entire business. It is built through experiences rather than being taught. From delivering the on-road journey to communication at a head office level, passion shines through and is what sets our people apart.

Our People Thrive

Culture is the driver of Topdeck's success and organisational health, helping OUR PEOPLE THRIVE. With expert and knowledgeable Road Crew, invested and engaged DMC partners, experienced and motivating leaders alongside dedicated and passionate head office teams, we take pride in being a brilliant company to work for.

We Love Our Customers

Customer experience always comes first – WE LOVE OUR CUSTOMERS. We ensure the delivery of the trip of a lifetime on the road and a seamless experience across the full customer journey: from initial inspiration through to research, booking, pre-trip communication and post-trip communication.

Integrity Matters

Our team acts with courage and brand pride to make the right decisions. Our people have the autonomy, responsibility and accountability to drive their individual path in line with Topdeck's goals. By developing our people to own their decisions, we can be more effective and efficient as an organisation. To us, INTEGRITY MATTERS.

Be Bold

We are innovative. We stand before the rest. We take educated risks so that we can move forward every day. We accomplish this through our BE BOLD value. By taking Topdeck forward with courage, confidence and experience we are able to make the best decisions. Even our external partners agree that we are the best company to work with.
What it Means to be a Topdecker
Live the values:

You're always slipping the Topdeck values into casual conversations

Make magic happen:

You tell people you help our customers have life-changing travel experiences

Know your inclusions:

You wake up from dreaming about free time, more meals and no tipping…

Get the lingo down:

You say 'trips', not 'tours'

Join the clan:

Your colleagues aren't just colleagues. They're family