Our Sailing Trip Style: Hit the Deck
Bright blue waters, stunning beaches and more hidden gems than you can shake a snorkel at. Yep, our sailing trips are pretty much what dreams are made of! The only question is, which of our awesome destinations will you choose – Croatia or Turkey?
Game of Thrones fan? Climb aboard one of our sailing trips to Croatia and explore the country where some of the series was filmed. Top of our list is a Game of Thrones walking tour in Dubrovnik, where you'll get to see some iconic locations from this epic show. 
More of a 'Turkish delights' kind of seafarer? Our Turkey sailing trips have you covered. Whether you choose our Turkish Summer Sailing or Bodrum Sailing trip, you can expect plenty of swim stops, sun lounging ops, and enough amazing scenery to make your Insta pop.
With accommodation ranging from motorised ships to cruising gulets and en-suite cabins as standard, ain't no doubt about it – on our sailing holidays, you'll take to the high seas in serious style. So, what are you waiting for? Jump aboard, spin the compass and set sail for adventure!
Sailing Trips with Topdeck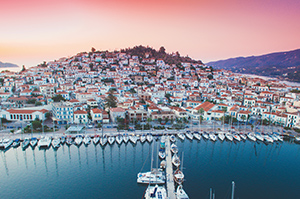 Spend more time in each region
With region-focused itineraries, our Sailing trips give you plenty of time to explore Croatia and Turkey in depth. Expect to spend your days discovering hidden gems, hanging with the locals and veering off the beaten track. Sound good?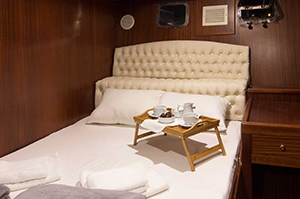 Stay in en-suite cabins
Only the best for our Topdeckers! On our Sailing trips you'll share a twin or double cabin complete with en-suite facilities. Perfect for hopping in the shower after all those swim stops you'll be making!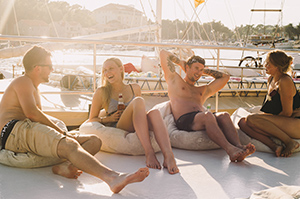 Soak up the sun and make a splash
Wake up. Sunbake. Swim. Repeat. Warning: with all those hours you'll spend working on that tan and cooling off in the sea on our Sailing trips, you'll very likely make your friends back home extremely jealous.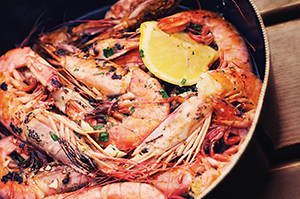 Tuck into local home-cooked meals
All Topdeck Sailing trips come with heaps of included meals as standard. And with loads of home-cooked local fare on the menu, you can rest assured that your food won't just taste delicious – it'll look great on Insta, too.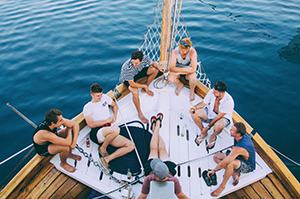 Get social with your trip mates
With all that time spent eating, sunbathing, sightseeing and goofing around in the water with your fellow Topdeckers, one thing's for sure – the Friend Requests will be rolling in in no time. Get amongst it!
Bucket List Highlights
Earthquakes shook this city nearly 2000 years ago, leaving some pretty ruins poking from the blue waters. Wave a flipper to the turtles that call the ruins home and cruise on to Simena Castle where you can storm up the cobblestones for an amazing view of the bay.

Checking off the likes of Split, Hvar and Dubrovnik, you can be sure our Sailing trips through Croatia pass by some ah-mazing scenery. The only snag is that once you've seen it, you'll never want to leave. 

The best way to see Dubrovnik's historic city walls? Why, from the sea, of course! Grab a paddle and take to the water for a spot of kayaking on some of our Croatia Sailing trips. Picturing those clear waters, rocky shores and beach caves yet?  
Sailing Tour Destinations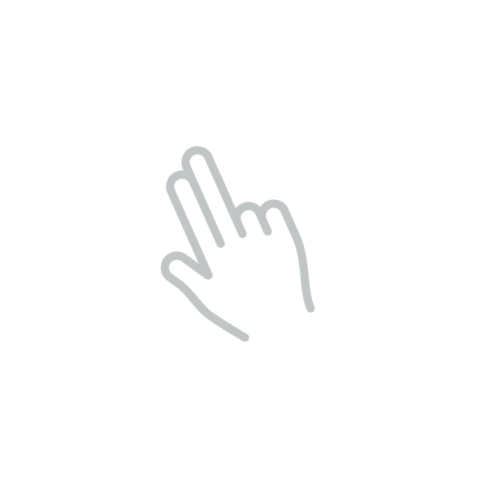 swipe to browse
Climb aboard a Croatia sailing trip and cruise the azure waters from Dubrovnik to Split. These Adriatic sailing tours are guaranteed to float your boat!
You'll be jumping overboard to snorkle the Aegean Sea, visit the sunken city of Kekova and relax in the Blue Lagoon of Oludeniz. Join the crew with Topdeck.